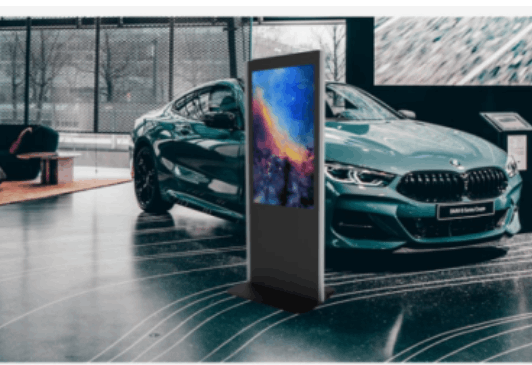 Digital signage (also known as advertising display, digital kiosk) is one of the important means of offline business growth. Due to its cost-effectiveness, it is gradually replacing traditional print advertising.
So what is digital signage?
Is digital signage necessary to invest?
What are the questions to consider before investing in digital display?
Here are some questions you need to consider before investing in digital signage.
1. Why do you need digital signage?
With the help of high-quality images, videos, etc., wether outdoor or indoor digital signage can display products, services, promotions, etc. of the company, which can not only increase the company's popularity and promote sales, but also attract new users and improve customer experience. The advantages of digital signage over traditional advertising are unquestionable.
But before investing in digital signage, you have to consider where to place digital signage and the purpose of your investment in digital signage, for outdoor use or indoor use? Is it to display the company's brand or to promote sales? Do you want to implement wayfinding or just show a promotion?
There are many types of digital signage, and targeted solutions can save you a lot of money.
2. Where is your audience?
After you have determined your business goals, you also need to know where are your target customers? This will affect your choices from screen size, location, content, screen functionality, and more.
For example, if you are worried that consumers are easy to get lost in the shopping mall, you can place a wayfinding display next to the rest area or the aisle. Generally, the screen size of the advertising display used for wayfinding has a touch screen, so that people can reach their destination quickly.
3. What content is digital signage used to display, and what functions need to be configured?
Digital displays can support images, videos, text, interactive games, etc. or a combination of several forms of content. There are many types of digital signage. Your choice will vary due to the type of content.
According to different models and requirements, digital signage can be equipped with automatic brightness adjustment, volume control, WIFI, environmental monitoring, camera and other functions.
For example, if you just want to display images and videos on digital kiosk to showcase products, services, etc., then a digital display that can support dynamic displays can meet your needs. And if you need to interact with customers, then a digital display with a touch display is a better option, a typical example is the wayfinding display.
4. Do you need an on-site or cloud-based digital signage solution?
The combination of hardware and software enables digital signage to operate normally, and the software can help users upload and manage the content.
Cloud-based digital signage solutions generally include a live digital signage media player connected to the display, and all data and content are deployed on the cloud server for processing, which can support remote processing and real-time updates.
On-premises solutions require a USB or HDMI connection between the computer and the digital signage, and all editing must be done on-site, resulting in higher maintenance costs.
5. Cost and Budget
Cost is something that must be considered before buying. The cost of digital display mainly includes three parts:
— Hardware
— Software
— Install
Hardware generally includes display screens, brackets, kiosks, media players, etc. Hardware is related to subsequent playback effects.
Software is the medium that allows you to upload images, videos and other content.
6. Customer Support
It is also important whether your supplier will provide a warranty and how long it will last, or whether you will have customer support for technical failures during use.
These are all issues you must consider before investing in digital signage.
If you want to know more about digital signage solutions, you can contact Uniview LCD to provide you with customized digital signage solutions.