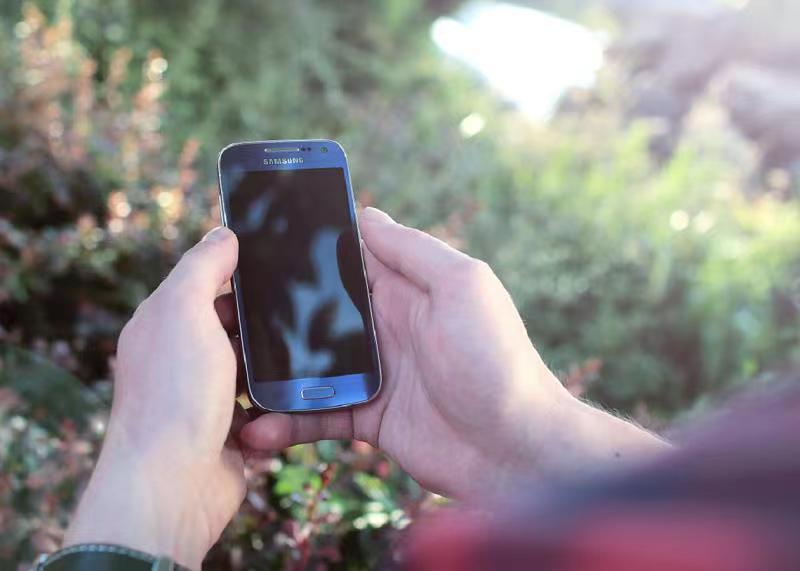 Can you imagine that when you go to shopping mall and pass by a retail store with a digital signage placed at the door shows the products, promotions or specials, but the display can't be read. Customers passing by would not know what the information the store is trying to convey, and spending a lot on display and advertisements, but failing to attract customers' attention. We also encounter such a phenomenon in our life. When we use our mobile phones or computers outdoors or under direct sunlight, the screen will become hazy or the screen will appear halo, making it almost unreadable. Therefore, for outdoor display screen, it is very important to have readability under sunlight.
What is Sunlight Readable Display?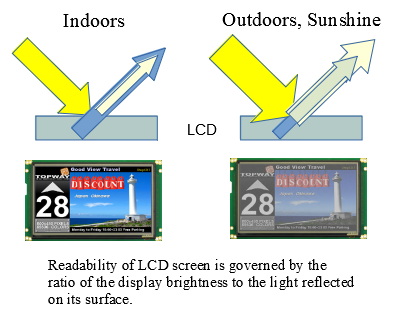 The normal brightness of the display becomes almost unreadable outdoors, in direct sunlight or in highly lit areas. High ambient light conditions in outdoor environments often cause washed out images and make the screen unreadable, so the readability and sustainability of the display in direct sunlight becomes critical.
Today, readable displays are increasingly being used in outdoor or semi-outdoor applications such as automotive displays, digital signage, and information kiosks. Applying digital signage is one of the best ways to grow your business and increase your visibility and is an critical part of physical advertising to promote sales. If you're considering advertising outdoors with digital signage, sunlight readability is essential to the success of your efforts.
LCD Outdoor Digital Signage with High Brightness
Sunlight Readable displays is a core competence of Uniview LCD outdoor digital signage. For an LCD display to be readable in outdoor environment with high bright ambient light, the LCD screen's brightness needs to exceed the intensity of light that is reflected from the display surface. To be comfortably viewed by human eyes, the LCD's brightness needs to exceed its reflected light by a factor of 2.5 at minimum. Naturally, to make an LCD display sunlight readable, we can work on two areas, increasing brightness or reducing reflectance. All of Uniview LCD's outdoor advertising display include at least 2000nits high-brightness display screen and proprietary backlight design, while minimizing power and internal heat. For outdoor advertising display, brightness is an Important parameter, as is high heat due to heat loads caused by sunlight.
Of course, we can also customize the brightness according to customer requirements, up to 2500nits, or even 3000nits, so as to ensure visual readability under any lighting conditions.
How Sunlight Readable LCD Displays Can Benefit Your Business
The upfront cost of digital signage advertising is slightly higher than traditional printed advertising, but in the long term, the advantages of using digital signage are much higher than traditional advertising. The promotions or activities of retail stores will change rapidly with the time of day, seasons, sales, promotions, etc., so that the advertising poster will be constantly updated. Obviously, it is not only costly, but at the same time, if the store uses a large billboard, it's hard to the replace the poster, resulting in a lot of time wasted. The use of digital signage can help enterprises save costs, and we can update remotely and easily, reducing the overall expenditure of enterprises with minimal effort. For example, for clothing stores, promotions often change with seasons, new products, and holidays. If you plan to place a digital signage outside the store, you can update the store's promotional information at any time.
Utilizing sunlight readable LCD digital signage outdoors, you will create a stronger first impression on your target audience and build your brand. Uniview LCD outdoor digital signage is very suitable for applications in public places such as transportation, entertainment, tourism, hospital, retail, etc., and it is very durable, which means that you can use a digital signage for many years without worrying about repair and replacement issues.
If you are interested in using commercial display in your marketing efforts, please feel free to get in touch with the professionals at Uniview LCD.