Background:
It all began when the one company decided to adopt digital transformation across their public places. As the popularity and success of digital signage rises, more and more business of all sizes are adding digital solutions to their marketing and brand strategy. The customer needed a flexible solution to improve the street, the shopping mall and other public places visual communication and customer experience with long-time viewing. Customers said that traditional printed signage or digital solutions need to be printed, and it is not only expensive to have them printed each time, but also troublesome to take down and replace every time they wanted to update or advertise something new. The client wanted an updated digital solution that would allow them to change content quickly and be engaging.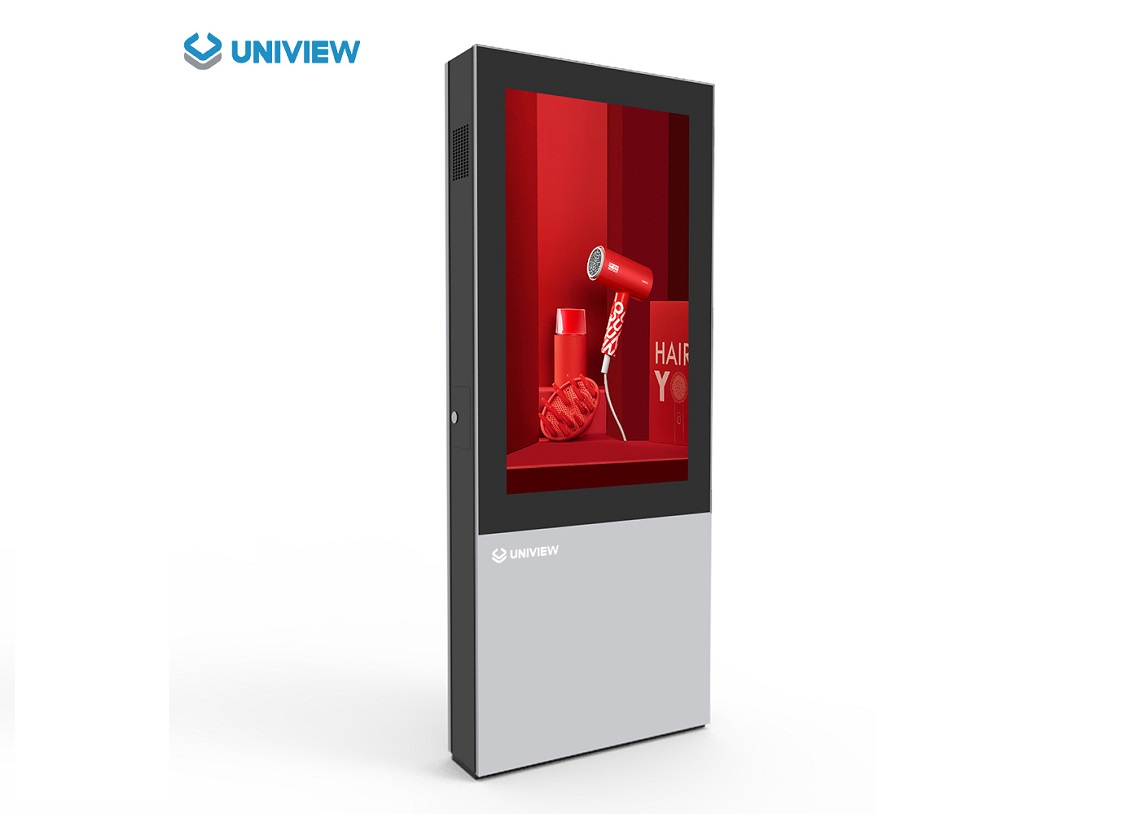 The Challenge:
– Required full project management critical to multi-site roll-out;
– For outdoor application, such as commercial streets, business circles with large display;
– Low noise;
– Suitable for long-time viewing;
– Aesthetics and economic viability;
The Solution:
Uniview LCD's products are designed to help chain stores connect with customers in exceptionally innovative ways, add to the aesthetic appeal of the store environments.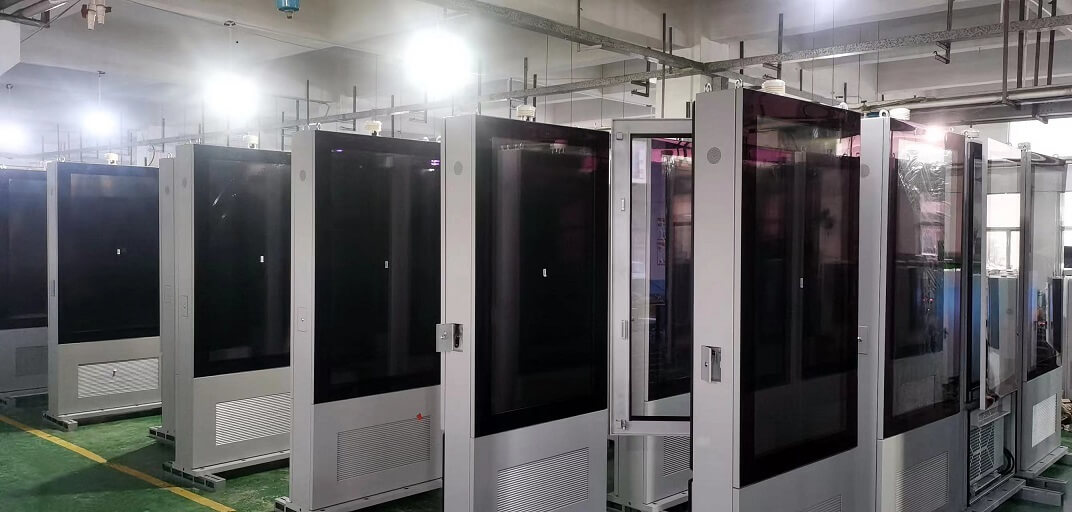 The customer wanted a display screen that was outdoor, so it must can suitable for humidity, cold and heat. And it also need to be seen in sunlight. According to the specific requirements of customers, we finally designed the solution of this 86-inch outdoor high-brightness kiosk. This 86inch outdoor digital signage with high brightness and light sensor, so that it can automatically adjust the its brightness depending on the ambient light levels. And the free-standing outdoor LCD display is built as an IP65/IP55 fully enclosed display module, which is completely resistant to dust, rain, humidity and all factors,can cope with various changes in outdoor weather conditions.
Product Features:
– Panel Size : 86inch floor standing kiosk;
– Resolution: 4K HD resolution, 178 degree wide viewing angle;
– High Brightness: 2500nits high brightness display screen;
– Touch Type: capacitive touch screen;
– IP Rating: IP65 waterproof;
– Automatic temperature control and brightness control;
– Low noise, low heat rejection;
Digital signage can offer a unparalleled visual experience and an engaging way to capture the attention of passers-by in high traffic areas. With years of experience design, production, sales, Uniview LCD has been committed to providing professional digital signage products and services to customers in more than 100 countries and regions around the world. LCD advertising displays are a key player in helping improve sales, messaging, and communication.
Discover how to enhance the customer experience and uniquely engage customer with outdoor digital signage and interactive display, contact the professionals at Uniview LCD.