The 2018 CES show was held in Las Vegas. Intel hosted a pre-show event at the Monte Carlo Hotel Park Theater.Intel showcased the latest unmanned technology and launch large-scale manned unmanned aerial vehicles on site,along with interactive floor display and background led display. Intel created a cool technology show, Intel CEO speech also became the best opening of 2018CES.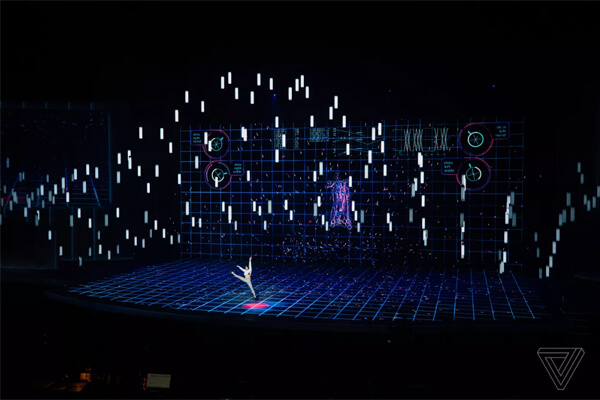 In order to create the coolest CES keynote speech in Intel history, Intel has created a new event stage in addition to its own cool technology. The stage background is an HD three LED displays that provide live coverage of the event. The stage floor is built by Uniview I series interactive floor display, which can realize the function of human&screen interaction and material playing, and make the technology show more interesting.  
Video:Uniview interactive floor display during Intel CES
This interactive floordisplay is I series,a new generation product, with an area of 360 square meters. The whole floor screen has a very high flatness and is perfectly integrated with the stage. Uniview superior industry interactive technology enables the display to respond quickly and interacts with the stage actors in real time, presenting a visual feast for the audience.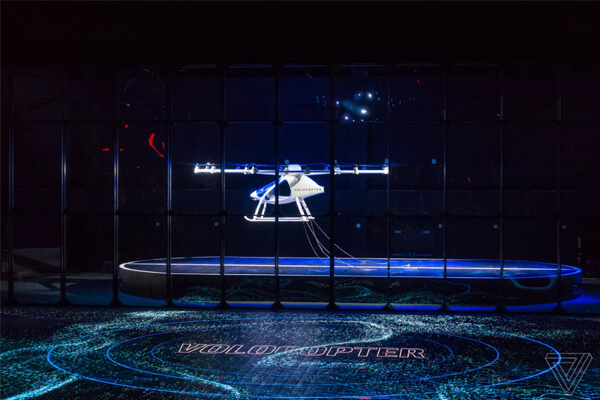 Uniview I series interactive floor display has the industry-leading human-computer interaction system and fast response speed. With built-in 16 sets of sensors, the floor display response speed is as low as 0.01 seconds.
Video:Quick response speed of the Uniview interactive display
Uniview I series has a bearing capacity of 2000kg/㎡, which can easily cope with car rolling. People can dance on the screen with greater security and higher reliability.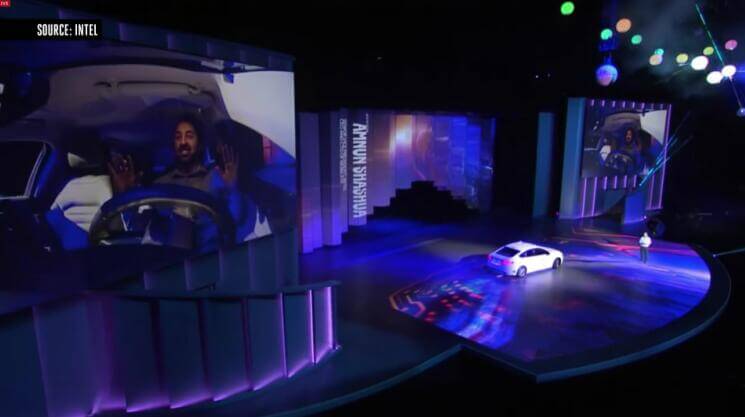 Photo:Intel driverless car drives on Uniview screen
I series adopts imported high-penetration and wear-resistant PC material, which is processed by special technology and has excellent scratch-resisting and wear-resisting characteristics. At the same time, it has good light transmittance and color consistency. It provides an excellent visual experience for the audience at all angles of the stage theater.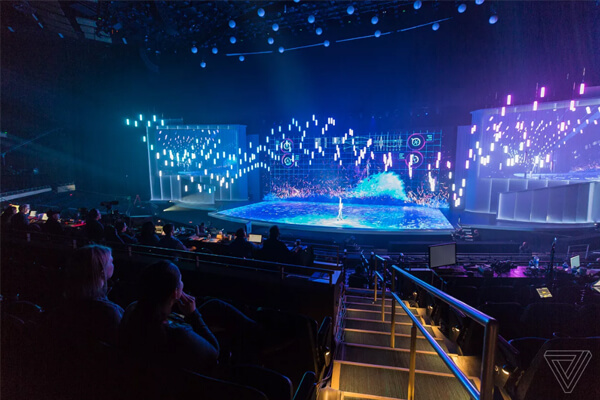 Uniview I series module is magnetically fixed, and the module can be replaced by using the magnetic tool within 3 seconds, which significantly improves the maintenance efficiency.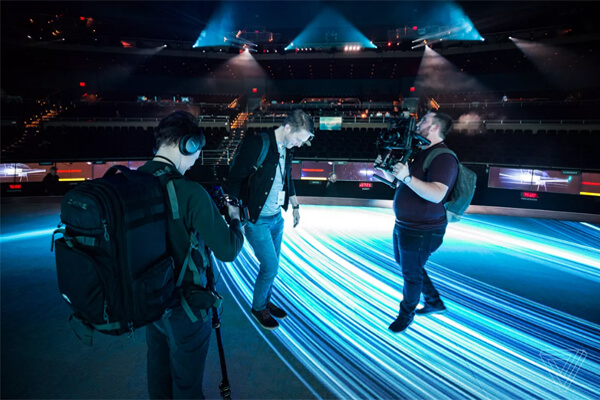 Photo by Sean O'Kane&Dieter
Bohn: https://www.theverge.com/2018/1/9/16867298/intel-keynote-ces-2018-brian-krzanich-behind-the-scenes-show-meltdown-spectre
Video:https://www.youtube.com/watch?v=8lbM5vsqJd8