How LCD Display Helps the Development of Smart City?
An LCD Advertising display can promote a smart city's steady and progressive development in more ways than one. Smart cities are more than simply an idea or a big ask. In today's world, smart cities are developing progressively, and we will see an immense boost in smart technology livening up our cities in the future.
Many have been operational and increasing fast thanks to the incredibly inventive Internet of Things (IoT) technologies. Municipalities use mobile and Low Power Wide Area Network (LPWAN) network communications to link people and tourists to stimulate economic growth, economy, accessibility, and living standards. Moreover, they are also using outdoor digital signage options to develop smart cities.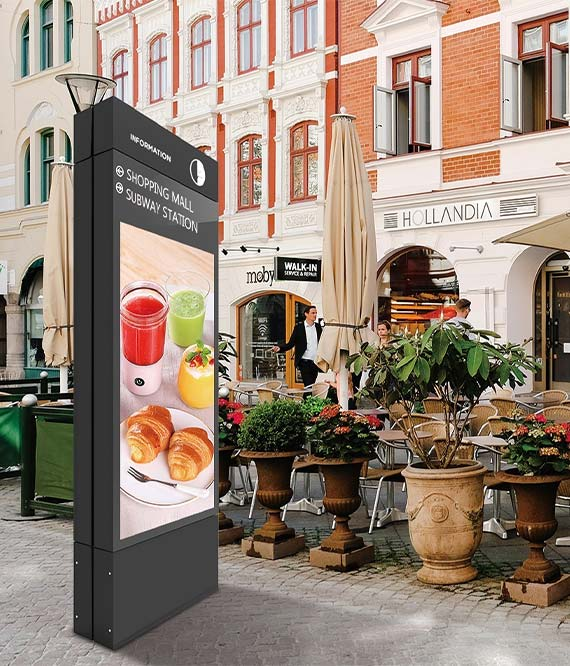 What Is Outdoor LCD Display?
LCD Advertising display options are made for unified communication applications where the bright sun and harsh weather are problems. Therefore, public transit terminals, bus stops, railway stations, cafes, public facilities, and other locations where impermeable panels are needed are examples of installation hubs for such displays. You have a dependable, purpose-built, waterproof daylight viewable LCD solution thanks to clever design and conventional incorporated capabilities.
How Does Outdoor LCD Display Benefit Smart City?
LCD Advertising display panels are becoming increasingly popular, ensuring that every person has accessibility to essential details. Delivering rapid and useful information to a city is a breakthrough in itself, and it will usher in a new notion of emerging technologies. Smart cities use these panels to dispatch helpful information regarding transportation, weather, traffic conditions, events, and so much more.
What Is Indoor LCD Display?
Indoor LCD display options cannot easily withstand harsh sunlight or unpredictable weather conditions. Therefore, these are designed specifically for indoor spaces, such as inside a building, café, restaurant, hotel, and retail centers. These flat-panel displays are ideal for places that are not exposed to maximum brightness at all times. The screen becomes poorly readable in brightly lit environments.
Moreover, the materials used are also known to break down due to excessive weather temperatures. However, these are still useful in indoor environments. You can use these in places without too much deviation in environmental factors.
How Does Indoor LCD Display Benefit Smart City?
LCD Advertising display is ideal for indoor and outdoor environments. Therefore, you can use indoor LCD displays for smart cities and still enjoy the same benefits, if not more, than an outdoor LCD display option.
LCD Advertising display options are widely utilized for various reasons, including enticing consumers, providing details, and advertising. Indoor LCD solutions may also be utilized to show directions and signage, promote brand awareness, and improve aesthetics. Indoor LCD screens have become more popular in a variety of businesses, particularly in retail.
Shops and supermarkets are the locations where people pay the most interest, and digital signage or an interior LCD display is the most efficient solution to draw them in. LCD Advertising display options can help promote brand awareness, advertise products, showcase your offers, and much more without having to rely on harmful paper-based or traditional advertising methods.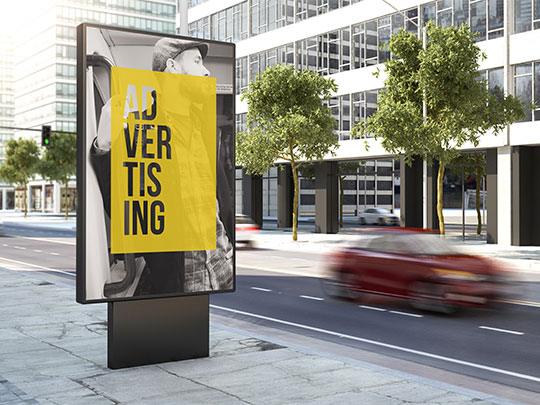 What Are the Advantages of LCD Advertising Display?
Currently, Uniview LCD advertising display options are among the best in the market. Here are the top benefits of utilizing Uniview LCD advertising options for your business:
Automatic Brightness: The display screen will automatically adjust to the surrounding environment, reducing your utility bills and electricity consumption. If you want eco-friendly advertisement options for a smart city, this is the right fit for you.
Multi-Touch: Multiple touchpoints are available to control the functionalities of the display screen better.
Automatic Temperature Control: Another eco-friendly and fantastic option is the automatic temperature control that ensures maximum protection for sensitive internal instruments. Therefore, these LCD displays will easily offer maximum performance in all weather conditions.
Landscape or Portrait Installation: You can also install these in any mode without requiring additional components. Whether you want a portrait mode or a landscape mode, the LCD displays are fully compatible with all your needs.
Multi-Screen: Lastly, you can display multiple contents on these LCD options with the help of multi-screen features. Therefore, you can cater to different groups of people simultaneously without driving up your overall costs.
Uniview LCD advertising display options offer cost-efficiency, multi-screen options, and eco-friendliness in a single package. You may find one of these features in other LCD display options in the market, but you will find them all together in Uniview LCD displays. We have the best LCD Advertising display. Please contact us for more information on LCD Advertising display.