Smart cities with LCD are the best example of how the digital revolution impacts the urban population, creating essential social capital, wellness for the people, and better life quality. Networking technology helps a smart city to satisfy the needs of its citizens, institutions, and companies. For example, outdoor LCD displays are among the most vital tools of communication and networking technology, which helps create a smart city. Outdoor LCD display helps communication, mobility, and the environment, which is helping create smart cities that are sustainable and economically dynamic.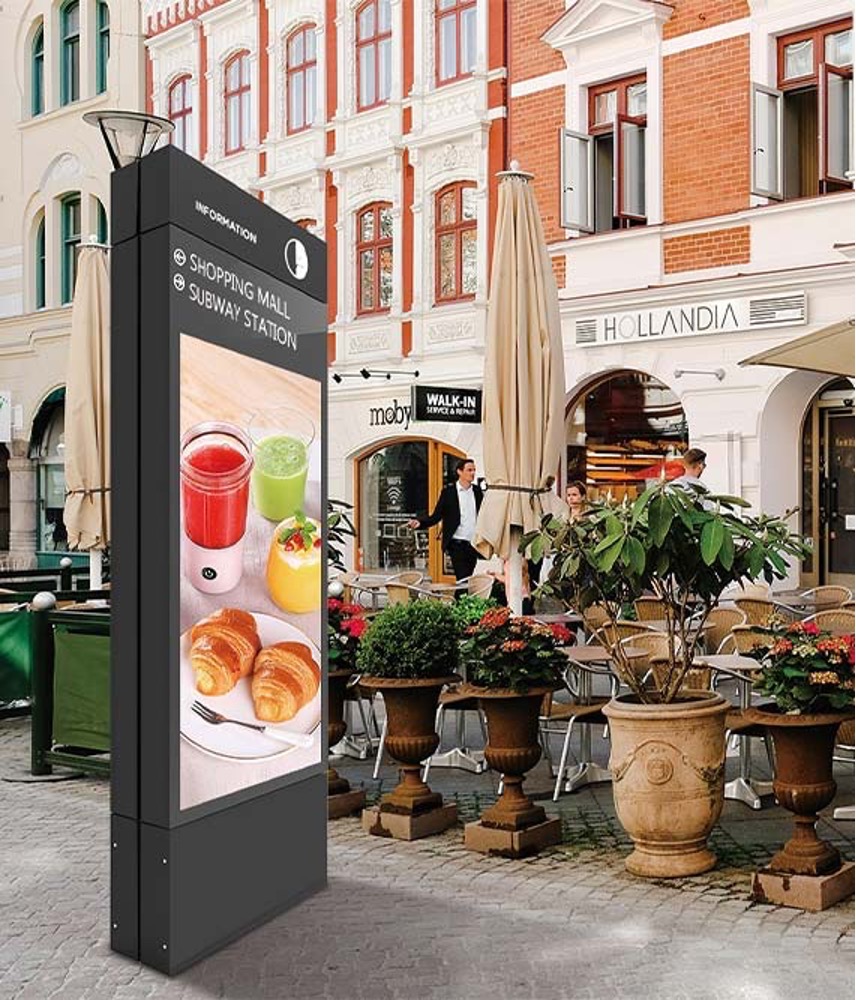 Outdoor digital signage is changing cities rapidly to urbanized areas around the globe. While a good percentage of them are used by businesses trying to increase their revenue, LCDs are becoming a vital tool to make the essential shift to smart cities and drastically contribute to their growth. This type of technology plays a pivotal role in the path to intelligent cities that develop in parallel with technological and environmental global trends.
An outdoor LCD display is necessary to shift to smart cities.
An outdoor LCD display is cost-effective digital signage to improve advertising and communication. It is a digital billboard that is necessary to shift to smart cities and a channel to communicate with people, combining information flows and communications networks.
A smart city needs outdoor LCD displays.
Outdoor LCD display improves the quality of city life in various fields. It provides information regarding traffic, road networks, parking, public transportation, services for citizens and tourists, helping them to monitor and notify risky or dangerous situations, healthcare, and much more.
Top 4 reasons why a smart city needs an outdoor LCD display
Outdoor LCD signs have improved the quality of life in urban areas by providing higher-quality services and keeping people well informed and safe.
1. Guidance function
Outdoor LCD displays are a vital part of smart cities, enhancing efficiency and taking the user-friendliness of the area to the next level. Digital signage is rapidly modernizing the cities infrastructure. Outdoor LCD video walls are an excellent information-providing platform, displaying the content easily controlled by a centralized signage solution.
The outdoor LCD display is a way finding and guidance tool that allows time-consuming, mundane tasks to be handled more manageable.
This digital billboard can contain essential locations and places of interest, route information, parking solutions, and much more, making essentials in cities more accessible.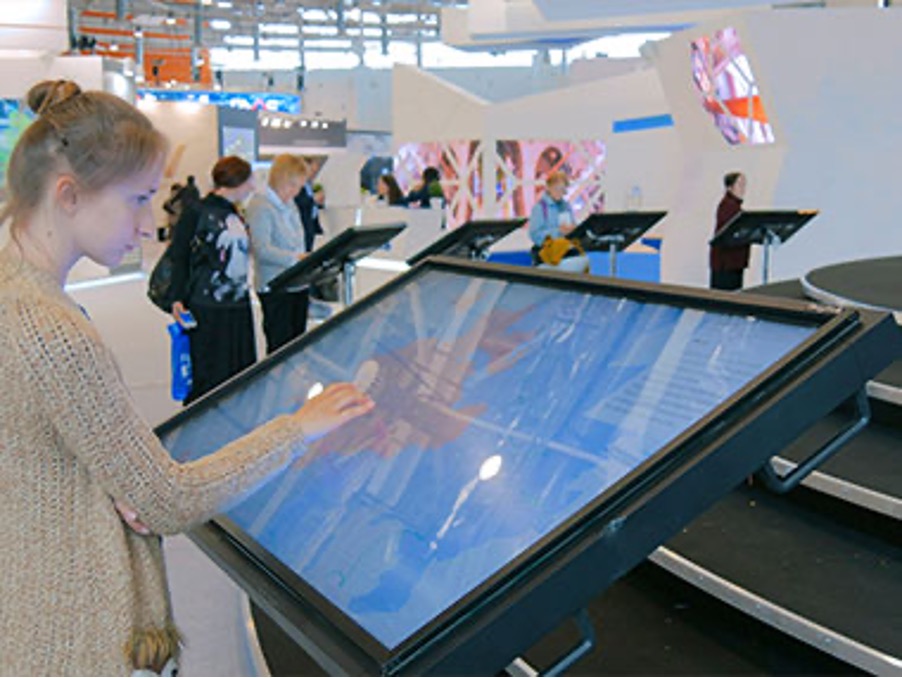 2. Public safety function
Outdoor digital signage displays can also be a significant digital source of information regarding safety and emergency events. State-of-the-art outdoor advertising screen can, when needed, be transformed to non-commercial use and act as a safety beacon for various emergencies.
Digital signage networks improve safety, sharing information about hazardous events and evacuation if needed. If an emergency occurs, these displays can guide citizens towards safe locations.
In challenging times like these, when humankind is fighting a virus that has paralyzed the planet, staying safe is more important than ever. Safety increases with spreading valuable information, and LCD outdoor displays are a perfect tool to provide news updates, live feeds, safety measures, and comfort to people living in cities.
3. Reminder function
Outdoor LCD display shares environmental monitoring information, air quality detection, weather forecast, the pollution level, traffic conditions, transport schedules, and any other information needed for quicker, safer, and more sustainable daily living.
4. Cultural propaganda function
LCD outdoor displays are much more than just advertising billboards with relevant information and guidance. They provide information about cultural events and share informative and entertaining content on the spot, thus being an excellent tool for creating ambient that becomes a part of the city landscape.
An outdoor LCD display can be a channel to raise awareness about environmental and energy efficiency issues, economic sustainability, prudent management of resources, sustainable growth, reduced waste, and pollution. Outdoor digital signage displays are changing urban living, pushing companies to create better solutions constantly.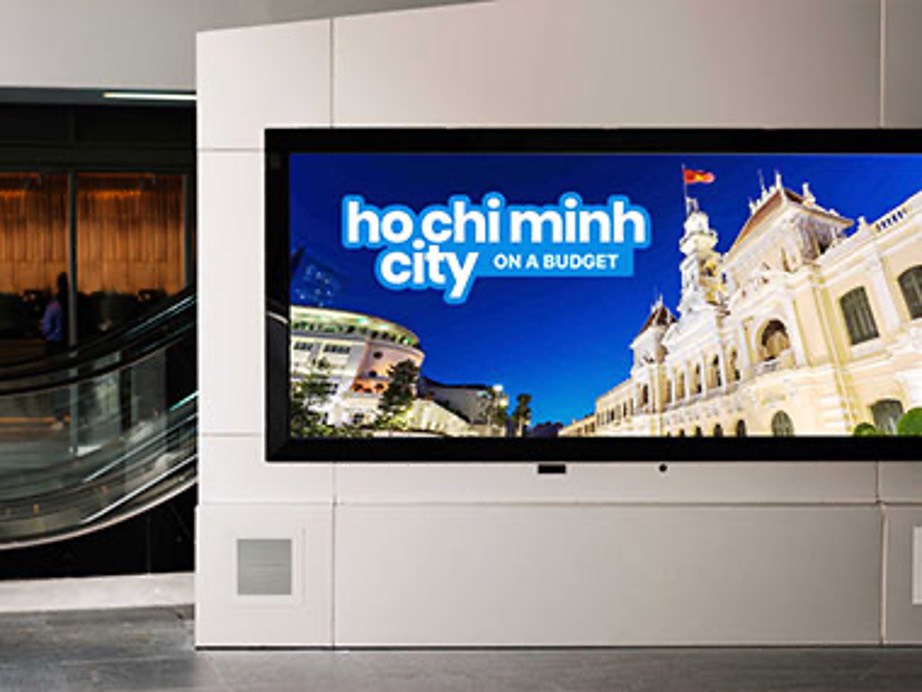 Uniview, a professional manufacturer and global supplier of LCD digital signage, is one of the most successful in tackling this vital mission. We contribute to the goal with high-brightness LCD digital displays for outdoor applications in the retail, transportation, and hospitality industries. Our screens are durable and versatile, providing content unhindered by lighting conditions. LCD displays are model-custom fit to engage, with integrated solutions for remote management and content updates distribution.
Uniview is a global supplier of functional and stylish LCD digital signage, providing billboards in over 100 countries. Best known for ingenious product design, technical innovations, and a flexible control system, our custom services are tailor-fit for concrete applications, requirements, and demands. These LCD displays exceed industrial and international standards, which makes them a reliable long-term investment. Our slogan "Change for Better" speaks about our vision -trailblazing the path to healthier, sustainable city life, with state-of-the-art people and environment-oriented new technologies.