Despite all the restrictions, the travel industry is still going strong. All forms of transportation hubs are transforming to keep up with the digital world. A crucial part of this evolution is LCD advertising display boards. They're playing a pivotal role in increasing the value of transportation facilities.
An LCD advertising display can help create dynamic infographics that help inform, engage, and entertain travelers. Not only that, they're a crucial way to connect people to their destination and make the wait a lot more bearable.
Top Applications of LCD Advertising Display in Transportation
Bus Station
LCD advertising displays at a bus station can help showcase a multitude of different things. They can provide route information, bus timings, advertisements, and visual media to help entertain the passengers. They're an all-in-one ticket to the digital age for a standard bus station.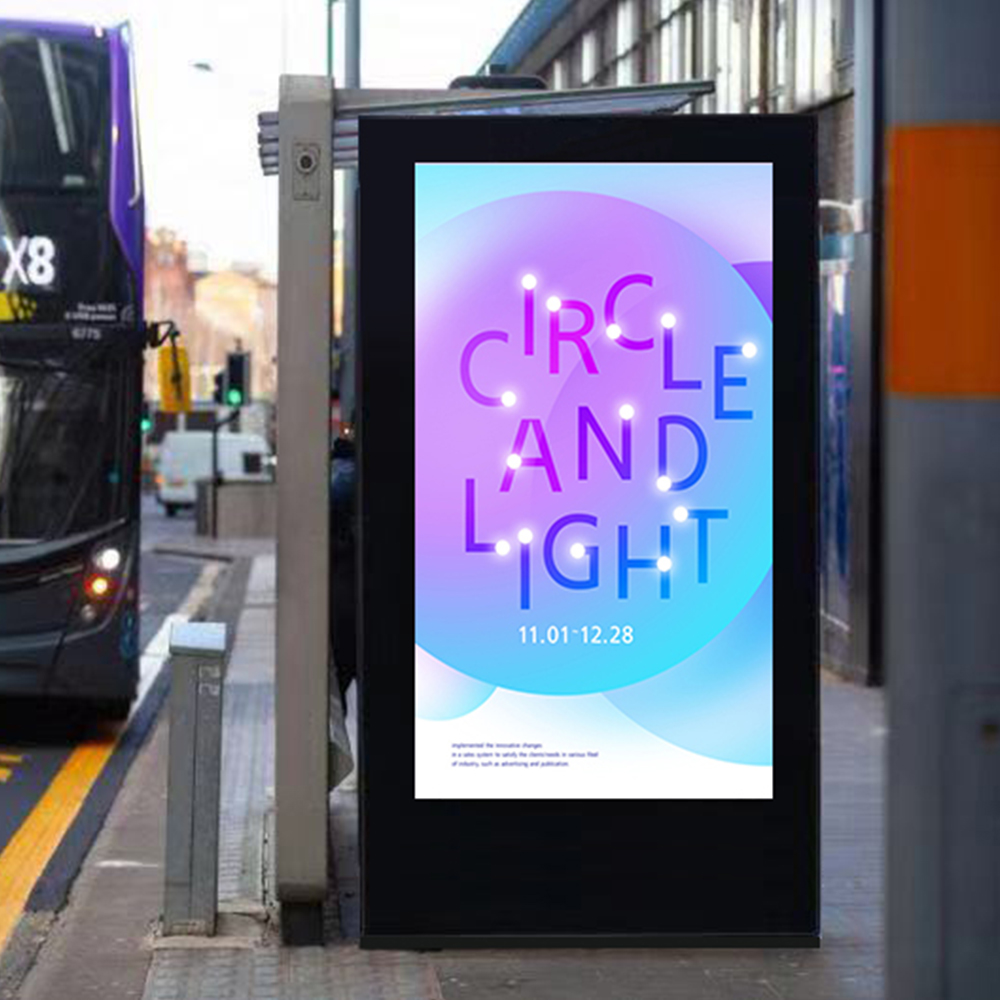 Airport
Airports are arguably the transportation hub that finds the most use out of LCD advertising displays. Whether it's in the form of an advertising screen display, or a massive LCD video wall that showcases flight times and departure gates, you'll see screens everywhere you go on airports.
Subway
Another transportation hub that benefits significantly from the presence of LCD advertising displays is subway stations. They can showcase train timings and routes, along with all kinds of advertisements. In addition, funny animations and visuals can also help improve people's mood while they travel on the subway.
It's no surprise to see almost every transportation hub making use of LCD digital signage. It is because there are so many different advantages that they provide. So let's take a look at the main benefits of LCD digital signage in transportation.
Key advantages of LCD digital signage in transportation
Display Traffic Information and Announcements
Without these LCD advertising displays, transportation hubs wouldn't effectively display timings and make announcements. In addition, the eye-catching nature of these displays helps ensure that viewers can immediately find whatever information they desire.
You can also easily customize the display to showcase information in the manner that you desire. In modern days, it isn't easy to imagine a transportation hub without LCD advertising displays everywhere.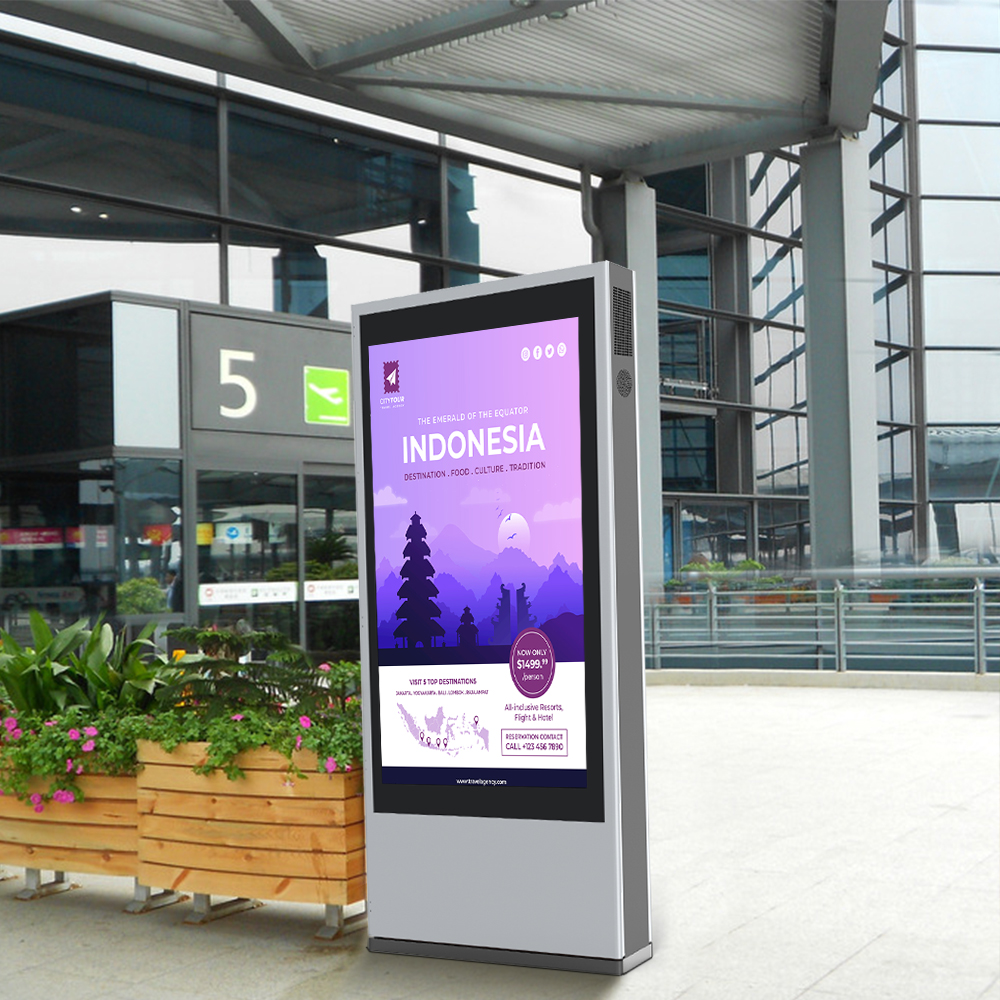 2. Route Guidance 
Most transportation hubs connect multiple routes, and it can be challenging to navigate complex systems without proper guidance. Unfortunately, carrying a map of all the routes is very inconvenient, and that's where LCD advertising displays come into the equation.
The screens are large enough to provide travelers with complete route information on one display. In addition, modern LCD advertising displays can even provide travelers with real-time updates on route information.
3. Display Commercial Advertisements and Public Service Advertisements 
Not only are the displays helpful in providing travel timings and route information, but they can also display all sorts of advertisements. Most people use these transportation hubs to get around the city, so they can serve as advertising hotspots.
LCD advertising displays can showcase commercial advertisements and public service advertisements. Therefore, they naturally get many views as most people are already looking at LCD advertising displays for information.
4. Display Local Information
Another brilliant feature of LCD advertising displays is that they can showcase local information and different messages. For example, it's common now for these LCD displays to showcase weather conditions, local events, and potential tourist attractions.
Uniview LCD Displays
Uniview provides clients with some of the best LCDs on the market. We have two excellent advertising and transportation services products: the Outdoor dual-sided full glass – R600P and the Indoor interactive touch kiosk – IK120.
Indoor Interactive Touch Kiosk – IK120
An interactive display can take a transportation hub to the next level and provide travelers with much value. The indoor interactive touch kiosk – IK120 is an interactive LCD that features four different templates that clients can choose between. Its capacitive touch screen is developed to offer users convenience via its unique interface function, including the 10 points touch and IPS displays.
It's a highly compatible system that can adapt to a multitude of different tasks.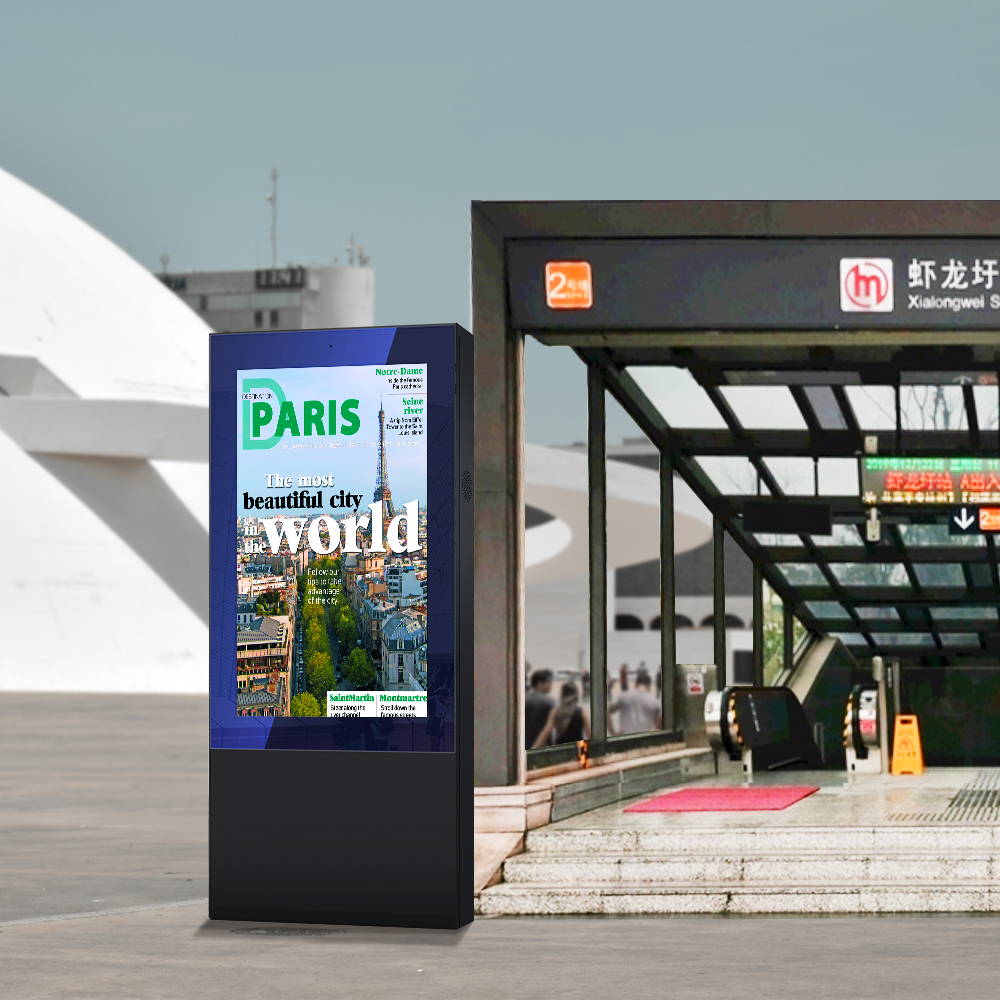 Outdoor Dual Sided Full Glass – R600P
The R600P is ideal for placing in transportation due to the all-glass design and large display screen. You won't need to worry about display issues when you get this screen because it features automatic screen brightness and temperature control.
Both these LCDs are ideal for transportation hubs! Our stele is widely used. You can add a variety of external assembly equipment to our stele (LCD display), such as cameras, printers, scanners, telephones, metal detectors, charging equipment, and so on. What you get is not only an LCD advertising display but also a multi-function device. In addition, you can install various APPs for advertising screen display to implement more applications, such as body temperature detection, skin detection, clock-in activities, interactive games, fitting games, and so on. You can even use our mupi (LCD display) to connect to the messaging system. It is equivalent to a carrier, which can realize multiple functional applications for you. Our mupi can be customized with different functions according to customer needs, and you can contact us for more information on customization.
Conclusion
LCD advertising displays are a key player in helping improve sales, messaging, and communication. Uniview LCD can help organizations take control in an advertising future that's rapidly evolving. We provide high-quality displays that work well both for indoor and outdoor settings. Contact us for more details about LCD advertising displays.