About Integrated Systems Europe (hereinafter referred to as ISE) 2023
Integrated Systems Europe is recognized as the largest AV and systems integration show in the world. It brings together the core sectors that make up the global AV and systems integration industry. So far, over 700 companies are already committed to exhibiting, and alongside long-standing flagship exhibitors.
ISE 2023 will showcase the world's leading technology innovators and solution providers, what's more, with just under two months until opening day, ISE 2023 already has over 52,000 sqm of space booked, over 30% more than the exhibitor space in 2022.
ISE is the event for AV enterprise with business in IT, hospitality, education and training, live events, retail, smart home, display, digital signage, or others to attend either an exhibitor or an attendee.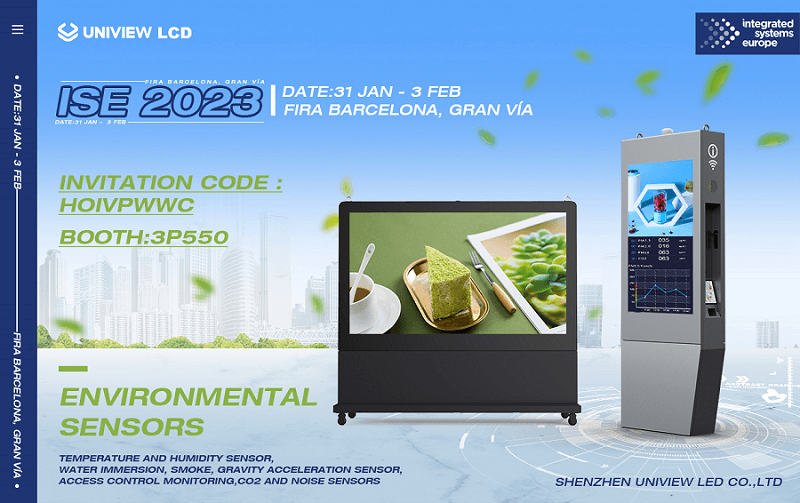 Join Uniview LCD in Booth: 3P550 at ISE 2023 in Barcelona, Spain, from 31 Jan – 03 Feb 2023!
We're excited to return to this comprehensive industry event which showcases LCD digital signage which help company to promote your brand by both advertisement and decoration on the supermarket, shopping mall, transportation, and the hospital! It's an industry feast for both an exhibitor or an attendee. And the event is going to take a place on 31 Jan – 03 Feb 2023 at Fira Barcelona- Gran Va, Barcelona, Spain.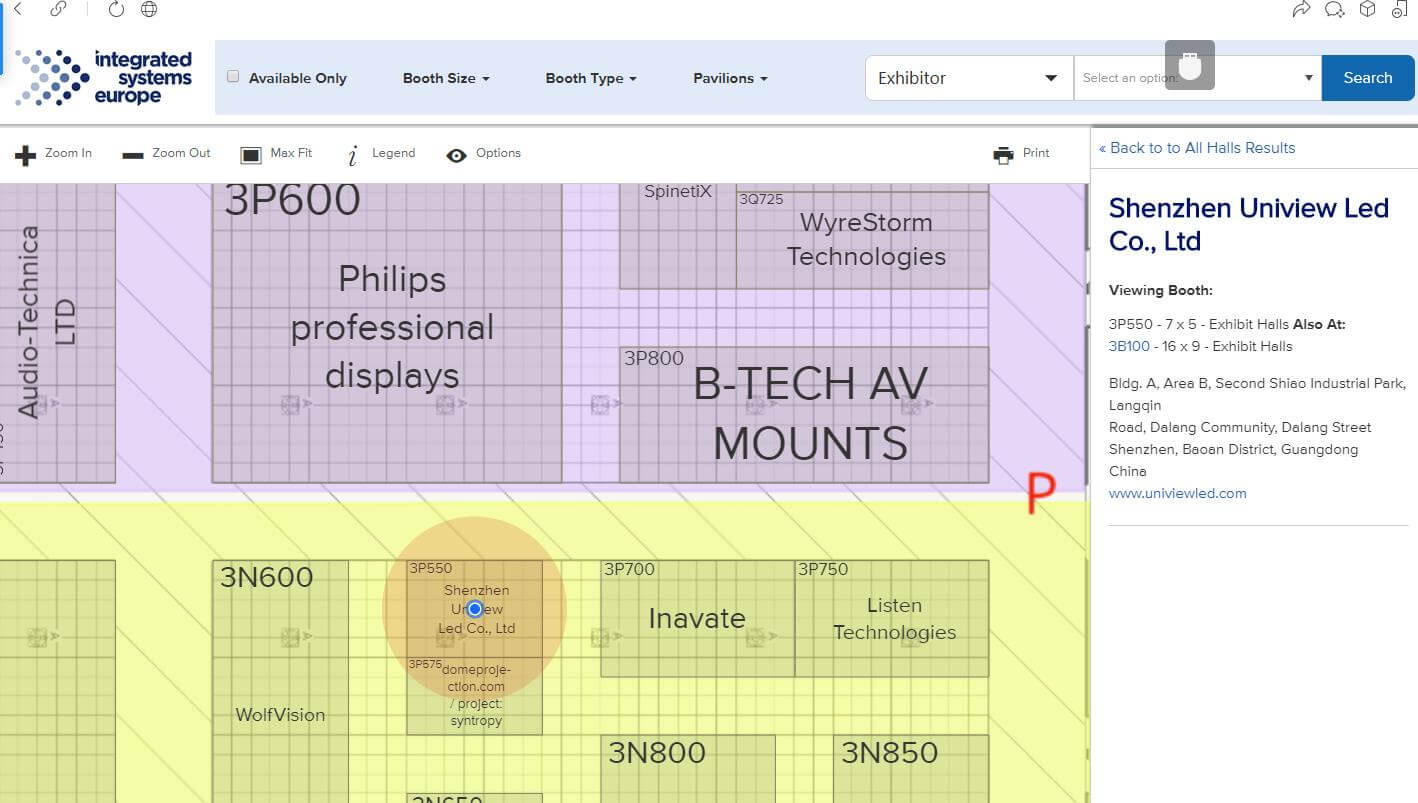 Visit us at Booth #3P550, Interact with our team, and learn more about LCD digital signage, outdoor digital signage, interactive whiteboard, conference tablet, LCD video wall, etc. We will also be talking about what is most suitable for your business.
Uniview LCD, the manufacturer of LCD digital signage
Uniview LCD is a professional manufacturer and global supplier of LCD digital signage who is known for both ingenious product designing and technical innovation about the commercial display and the digital advertising screen.
Uniview LCD offer you the most cost-effective digital signage that can improve your communication, promotion, and business. We have been in the LCD display business for years, and we are an approved dealer by the German TUV laboratory. Through our innovatory LCD display, we can maximize your customer engagement. We also offer tailor-fit according to the clients' specific requirements and demands.
Get a free ticket from Uniview LCD
You can get a free ticket to join the event and use the invitation code HOIVPWWC. Just register and fill a form out(takes about 20 seconds) , and fill the code in the website then you will get a free ticket.
Contact us through the email: [email protected] to arrange a meeting with our sales and application teams or request additional information.
We hope to see you there!