Well, I have got a question for you. You are going on a vacation and need to stay at a hotel. There are two hotels side by side. One is a dark and dull hotel with no proper Outdoor LCD display, while the other is illuminating with soothing eye colors. There is no doubt that you would go to the second hotel. Outdoor LCD display plays an essential role in attracting visitors and keeping a better interaction with the customers. The Hospitability industry, like other industries, requires innovation and creativity to get an edge over its competitors and to stay at the top in business.
One of the ways through which you can ensure your presence in the market is through lightings or installing Outdoor LCD displays. The digital signage market is vast. As per a study in 2020, digital signage's market value was valued at around $2.6 Billion. The boost to the LCD display usage is due to the rise in the tourism and hospitability industry. Even though LCD displays are used in almost every area, this article will discuss LCD displays in the hospitality industry.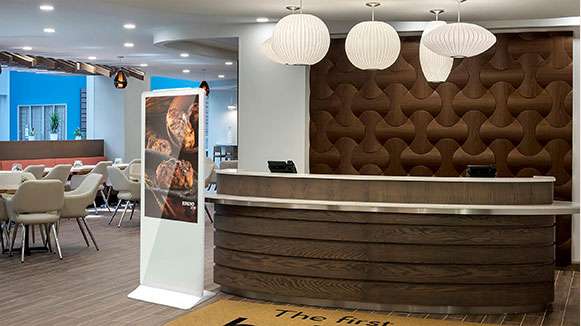 Apart from giving better outdoor lighting, outdoor LCD displays are used for various purposes. Outdoor LCD displays can be used to display images, videos, information, marketing and display signs. LCD displays are extensively used in the hospitability industry, and they offer the most efficient and ideal way for outdoor marketing campaigns. There are some points for attention before selecting the correct outdoor LCD display for your Hospitability industries. Let's discuss those considerations one by one.
1. Robust Design
The design of outdoor LCD should make it stand out. It should give the best first impression to the visitors. The sheet metal casing makes the design very robust and durable. The display is being provided with fully sealed or liquid particle ingress, making it resistant to any kind of impact. Moreover, our design has a very excellent environmental rating. Through a robust design, the outdoor LCD display can play an essential role in interacting with your consumers. In selecting outdoor digital signage displays, the most significant consideration should be on the design.
2. Good screen protection
The second consideration that should be kept in mind upon buying an outdoor LCD display is screen protection. The screen protection is provided by durable tempered glass or light-weight acrylic. The screen is very resistant to any kind of scratch and UV. The various layers of coating make it anti-reflective. All these protections can significantly enhance the lifetime of the screen.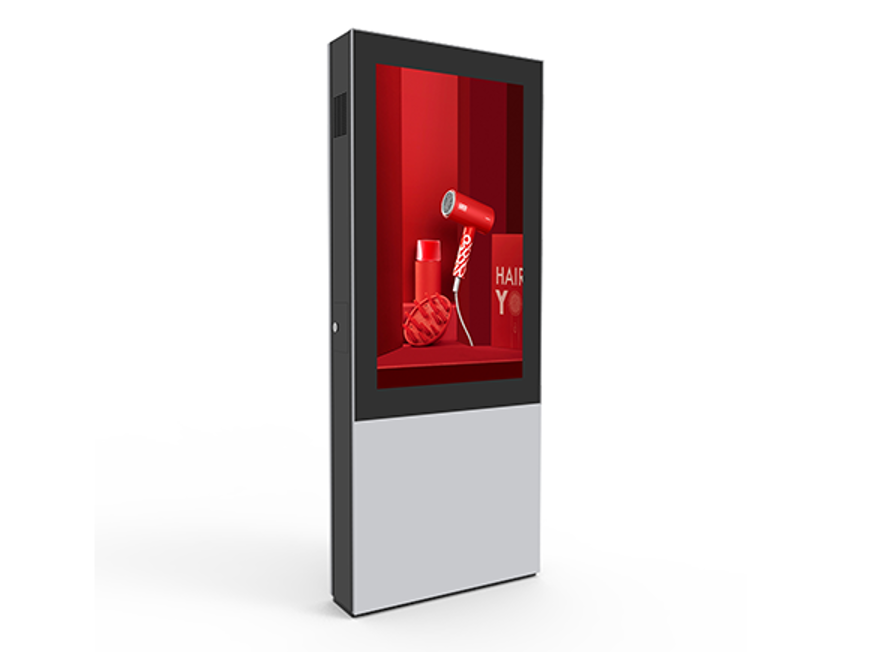 3. Flexible temperature control
Hotels are made at various locations. Some are extremely hot while others are icy. So the selected outdoor advertising screen should be able to withstand very extreme temperatures and weather conditions. The display should work efficiently at every temperature.
4. Versatile Functions
The versatility of functions is a serious consideration. The LCD display should offer multiple parts. Some of the functions include touch and network upgrades, non-stop plug and play for 24/7, protection from the weather, immune from hidden controls and openings.
Upon selecting the correct type of outdoor LCD display, the above consideration should be strictly followed. When you select the right kind of outdoor LCD display for your hotel, it can yield many benefits. Some of the benefits include the better promotion of your hotel, better impression and attracting more customers. Besides, the outdoor LCD display will bring convenience and better presentation of information to the customer. As a result, it will bring more sales and revenue. Hence, outdoor LCD display should offer multiple benefits to the owner, thus skyrocketing his sales.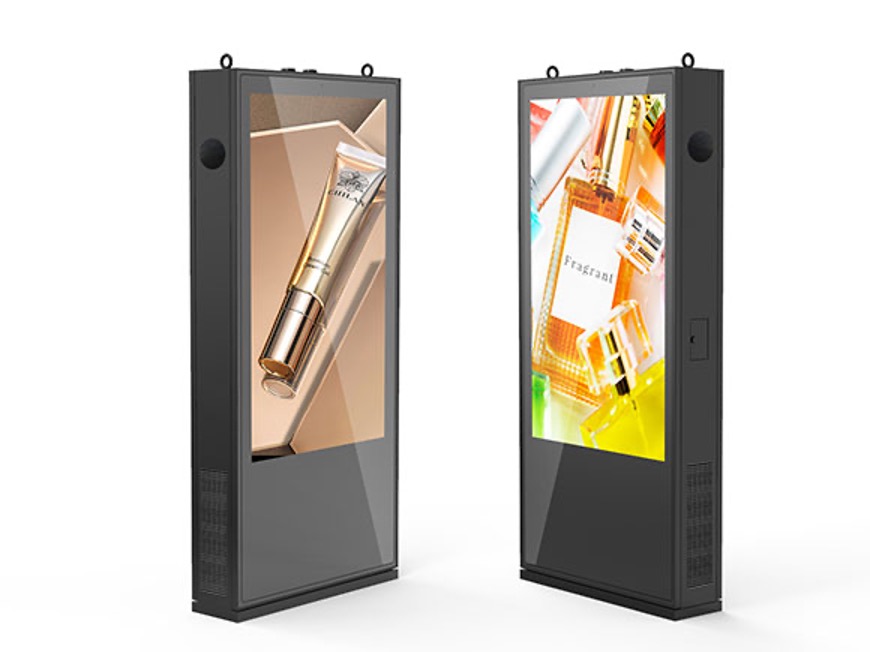 Now you must be convinced that buying digital signage is a serious matter, so shall be the seller. Uniview is the company you are looking for, and we are specialists in outdoor LCD displays. We offer you the most cost-effective digital signage that can improve your communication, promotion, and business. We have been in the LCD business for years, and we are an approved dealer by the German TUV laboratory. Through our innovatory LCD display, we can maximize your customer engagement.