Retail displays and visual merchandising are essential to brick and mortar retail and can effectively drive conversions. Humans beings are visual by nature, which is why many marketing campaigns can be successful. Using digital signage in retail stores is a good way of marketing strategies.
The application of digital signage in various industries is in a period of large-scale growth. Compared with traditional print advertisements, interactive digital signage is undoubtedly more attractive and has unique advantages. It can influence consumers' purchasing decisions and promote sales. Modern consumers don't just buy products, as well as experiences. According to a survey, more than 67% of customers think that they often buy products based on digital signage visuals in retail stores.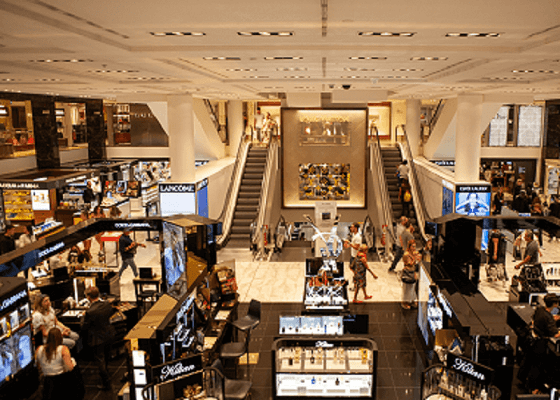 A typical case is the digital signage of McDonald's. When you hear fast food, which brand comes to mind first? McDonald's, KFC or something else? When it comes to McDonald's, almost everyone has heard of it. This fast food brand sells all over the world. It is also one of the first companies in the hospitality industry to adopt digital signage. Digital menus boards have many advantages. It can quickly edit and publish new product updates, McDonald's employees can update product prices at any time when prices change, and it can also attract the attention of passers-by with eye-catching food image. At the same time, digital menu display can quickly check out and order, thereby reducing the waiting time of customers.
The Importance of Digital Signage for the Retail Store
The natural advantage of digital signage in retail store is that it can display more information, and can be updated quickly, and supports remote updates. The use of advertising display in areas with high traffic can provide advertisements for nearby stores, products, and brands. Unlike static printed advertisements, advertising displays can play dynamic advertisements or videos in a loop, providing a large number of opportunities that static media cannot provide, increasing opportunity to place advertisements in confined spaces. At the same time, if the retail store uses an interactive touch screen, customers can touch the display screen or voice activation of the advertising display, which can increase consumer engagement and attract and convert potential customers through multiple messages.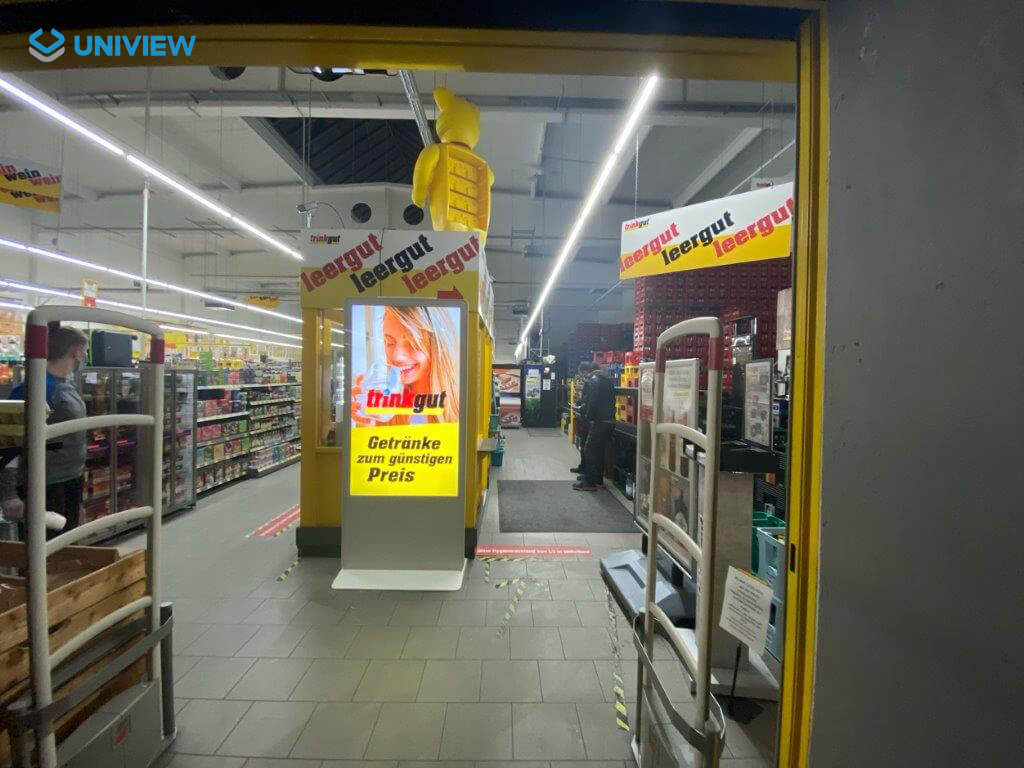 Where to Use Digital Signage in Retail Stores and Shopping Malls?
Many companies have already used digital signage in their business, such as retail stores, hotels, hospitals, supermarkets, restaurants, etc.
Here are the best places and how you can use them to your advantage:
1. Hang on the wall
It is an excellent choice for retail store with limited space such as clothing stores and restaurants. Through the indoors or outdoors digital advertising display hanged on the wall, consumers can be attracted to pay attention to the activities of the store and learns the latest developments of the store without any hindrance to shopping in the store. For example, Uniview's indoor wall-mounted digital signage WI300L and outdoor digital wall-mounted digital signage UO200P are the excellent choice for advertising.
2. At entrance of the store
Retail stores can choose to a video wall or free-standing digital signage at the store entrance to attract consumers into the store.
3. In places with high traffic
Setting up digital signage in places with high traffic is a good way of marketing. Advertising, promotional information, corporate publicity, etc. can be displayed through digital signage, and digital catalogs can also be displayed to guide customers to where they want to go.
4. In the waiting area
Waiting is often the most boring. There will always be a wait in banks, restaurants, and bus stops. Installing digital signage in the waiting area can distract customers and reduce their perceived waiting time.
To choose a suitable digital signage for your business, you must figure out why you want to use digital signage ? As the professional manufacturer and supplier of LCD digital signage, interactive touch display and video walls, Uniview LCD is has been committed to providing customers with high-quality products and services. To learn more about how your digital display can promote your business, contact the professionals at Uniview LCD today at [email protected].