From 11th-20th February, Uniview attended 2 Expos in Europe——ISE and Euroshop.
From 11th to 14th February, the ISE 2020, The world's biggest pro AV show, took place at RAI Amsterdam.Integrated Systems Europe is the world's largest exhibition for AV and systems integration.At ISE 2020, Uniview showed more than 10 types new series, meanwhitle all the exhibit with the newest technologies, the latest ideas.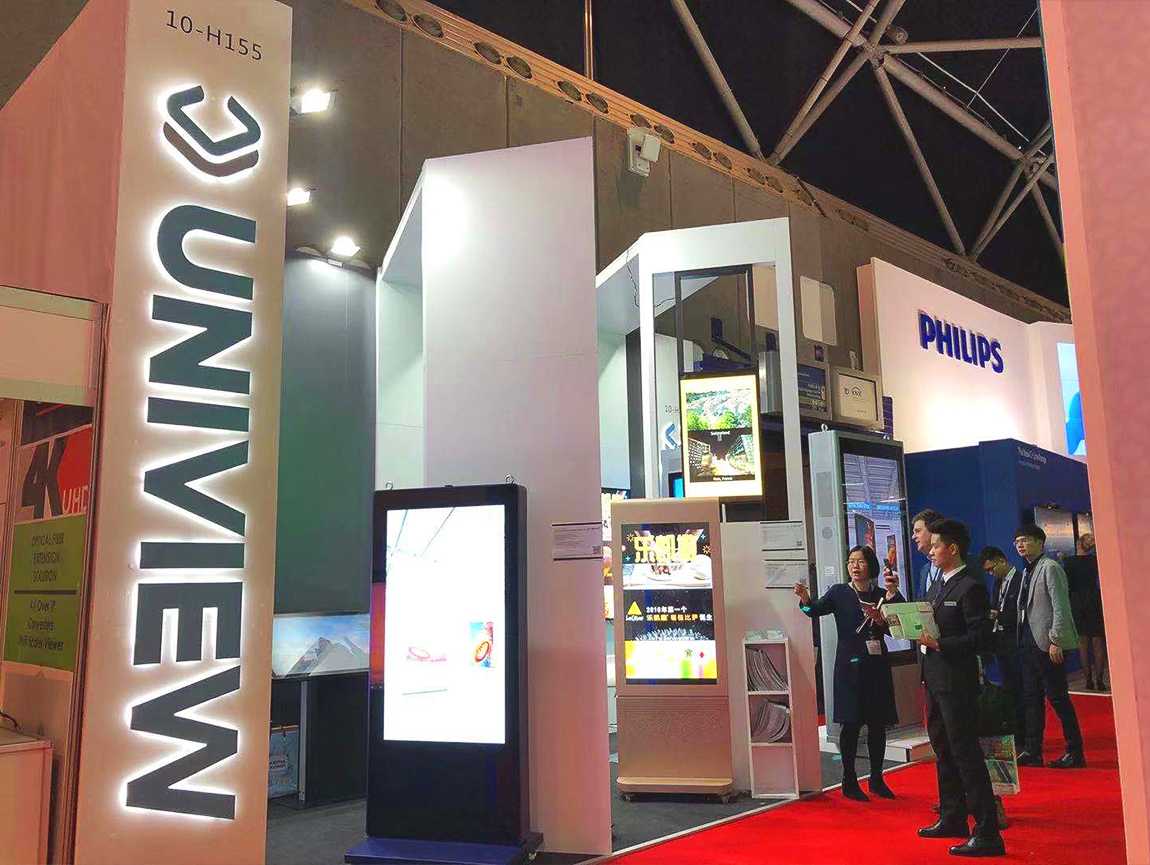 Outdoor Series:
During ISE, the outdoor exhibit, including R800P, R600P, F130P and V130L, which are dedicated to the Outdoor Application. We all know that outdoor application, need higher request for the performance and reliability, such as Brightness, Temperature Control, Working environment and so on. This type is the premium solution for outdoor rental application, transportation, Commercial Plaza and so on. During the ISE, impressed visitors by their peerless visual performance with unrivalled brightness , contrast ratio and the overall display effect.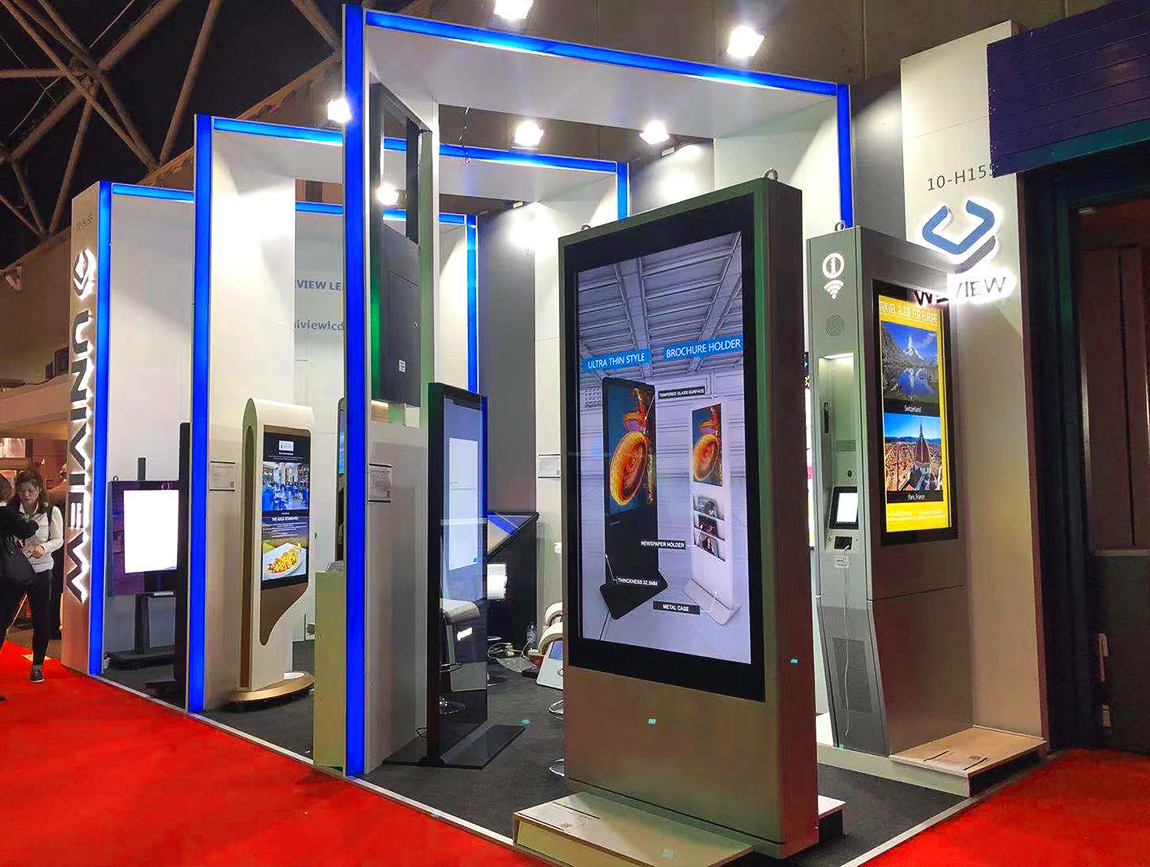 Semi-outdoor Series:
During ISE 2020, we showed 2 types Semi-outdoor display, wall mounted and hanging. The hanging installation is one special bright scenery also. The special installation and high brightness attracted many attention to stop and communicate.
In 2020, Uniview LCD push some new types Indoor series, which is different the conventional type, be endowed with Innovation of design and performance.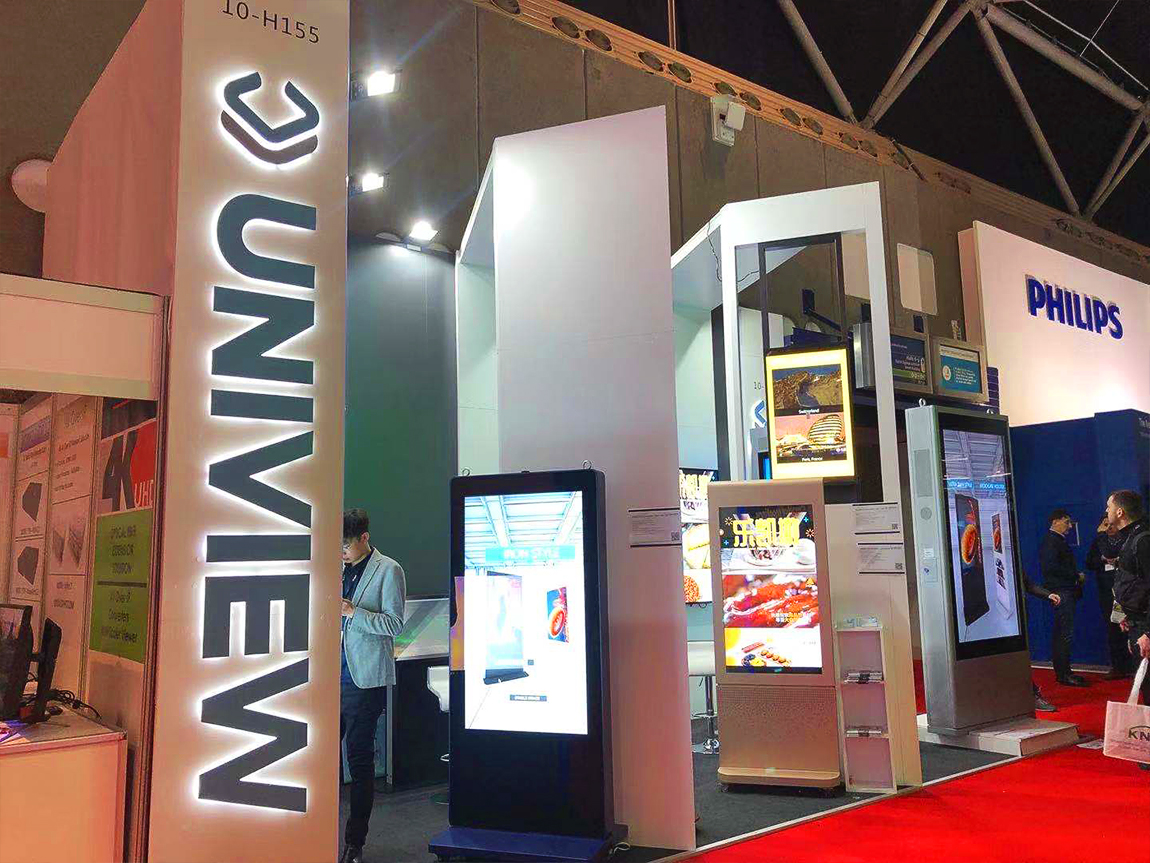 Euroshop 2020:
EuroShop is the world's largest trade fair for retail investment requirements. Future-oriented and dynamic as the industry itself, the trade fair presents itself in eight fascinating retail dimensions with all the trends and topics that are moving the future.
During Euroshop 2020, Uniview LCD also showed innovation ideas. Uniview LCD supplied the digital signage solution for unmanned retail stores 3-C43. Uniview LCD attracted many eyes and attentions from customers and visitors.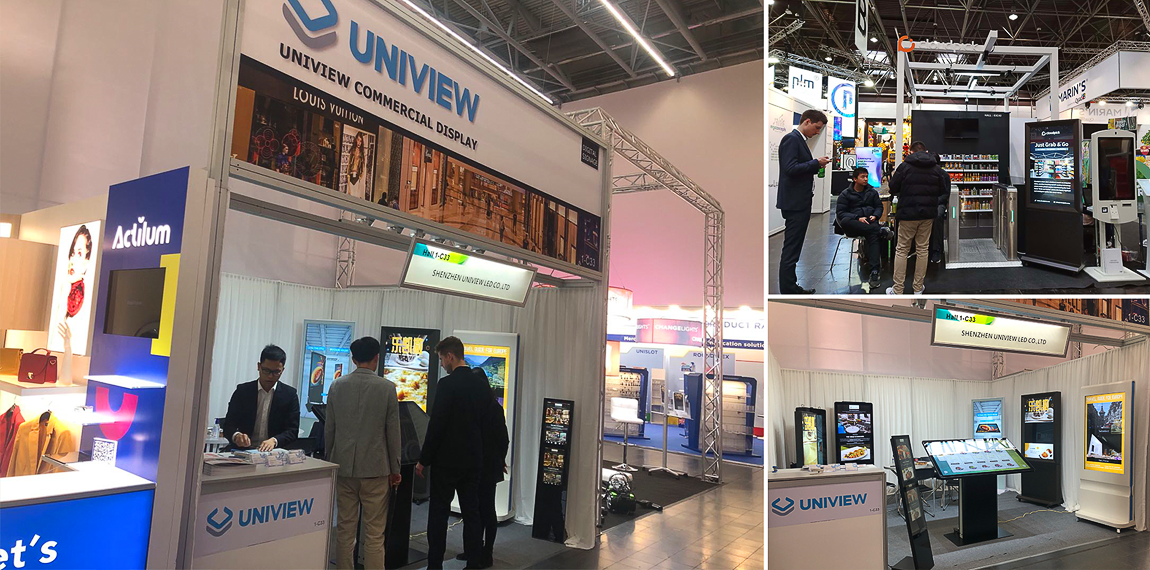 Miss us in Europe Expo? Don't worry, we will also attend LED China·Shenzhen. And we will inform you once the new date is announced. All of our new products will be there. Look forward to seeing you at 1-C11!