Shenzhen, China (November 28, 2019) – The LDI (Live Design International) show 2019 had drawn to its close on November 24, with over 14,000 attendees and 390+ exhibitors. Uniview was so glad to meet clients from all over the globe and show them the industry-leading technology and products in both rental and fixed field.

I series interactive floor display, which was always Uniview's most popular product at trade shows. You could interact with the screen via its cutting-edge interaction technology. Through capacitive sensing, the touch in different areas could be detected independently, so as to realize the multi-touch technology and the real-time interaction.
Click to see how Uniview I series created a digital basketball court for Shanghai Nike flagship store.

The hanging screen was Uniview Tourpro series rental display, which was an ideal solution for touring application, such as concert, music festival and arena. It's acclaimed for the user-friendly structural design, which made installation and dismantling an super easy job and greatly saved the time. Besides, it's equipped with transport dolly which could hold 15 cabinets at a time and with every 3 cabinets connected already to save time for installation.
The stacked screen was Tekken series rental display. Thanks to the excellent display effects, stable signal transmission and easy maintenance, it's well-suited for application such as music festival, trade shows and award ceremony. The wall mounting one was IB Pro series. With only 40mm depth, fully front maintenance and installation, the product occupies the least space for installation.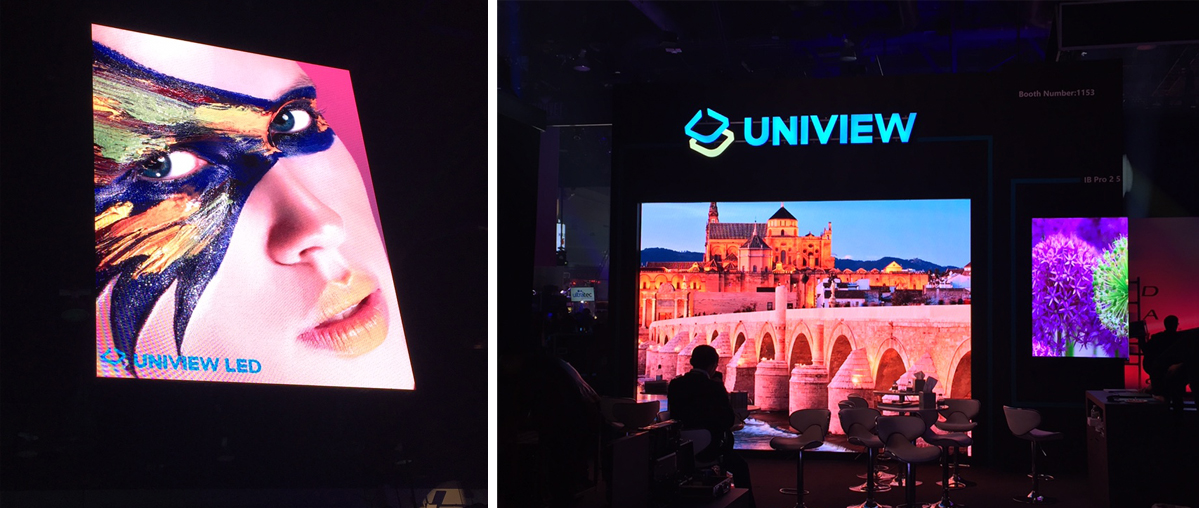 As a trusted supplier of LED display, Uniview will continue to provide more superior products and the best service for clients all over the world.
Thank you to everyone who visited our booth!