If your business needs to put displays in an indoor or outdoor environment to for digital signage solution, should you consider consumer TVs or commercial displays first? Although both belong to the display, there are great difference between them. We are more exposed to consumer TVs, but do you know that a commercial display is more expensive than consumer TVs, but it has better performance and a better return on investment.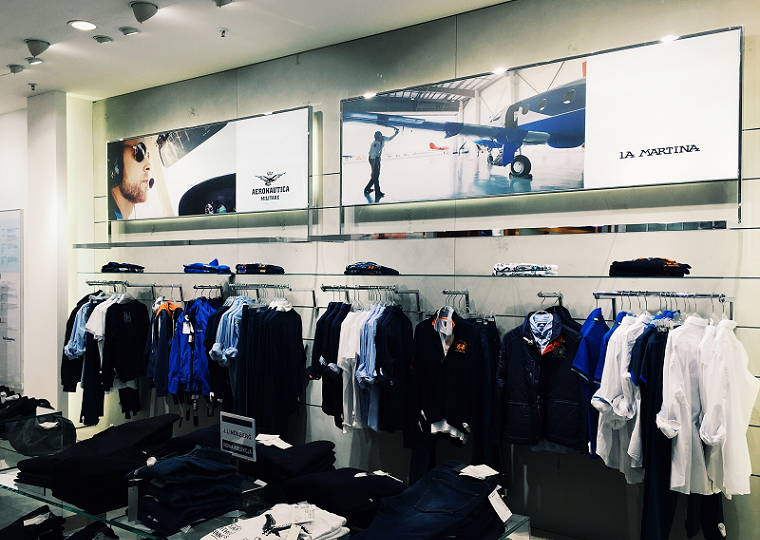 Just imagine, when you plan to add digital signage to the hotel lobby or entrance, how do you choose the right display screen? What's the difference between a consumer TV and a commercial display? If choosing a commercial display, which one is the most suitable for the current environment? Is it better to use a screen display or a touch screen display? Which screen size and resolution is more suitable? These are the first to consider when you decide to adopt digital signage to boost your business.
First of all, let's take a look at what is a commercial display?
What is a commercial display?
Commercial displays are LCD displays with a size of more than 32 inches, usually used for commercial purposes, and are generally put in public environments to attract consumers through advertisements, pictures, and information, such as shopping malls, hotels, bus stops, schools, parks, etc. According to the application environment, it can be divided into indoor digital signage, outdoor digital signage and semi-outdoor digital signage.
What is the Difference Between a Commercial Display and a Consumer TV?
Before deciding to buy a commercial display or a consumer TV, you need to learn the difference between the two displays.
1. Application
Generally speaking, consumer TVs are designed for viewing TV, mainly for home leisure and entertainment purposes, such as TV, Blu-ray, etc. At the same time, it has more aesthetic styles to cater to the tastes of different consumers, usually used for several hours a day.
However, commercial display screen are not exactly the same in different commercial use environments. Commercial displays are usually used in public places, which may be indoor or outdoor environments, and their working hours may vary from a few hours a day to 7/24H. Of course, not all commercial displays can be used in outdoor environments. They may be used for TV program displays in lobbies or waiting areas, digital signage, wayfinding displays, digital menu boards in restaurants, etc., often with different functions for different applications.
2. Screen display performance
Consumer TVs are mainly designed for residential and recreational use and can perform well in dimly lit environments, typically with a maximum brightness of 350 cd/m2. However, general commercial environments such as shopping malls, hospitals, hotels or outdoor environments are often have bright light, which means that the brightness of consumer TVs may not be clearly visible in bright environments. The LCD commercial display generally has a brightness of 500-3000 nits, and the maximum brightness can reach 5000 nits. Thanks to its high brightness, digital signage can display higher clarity and vivid colors in bright environments.
3. Content
Consumer TVs are primarily used to display TV, movies, and video games, while commercial displays are used to transmit multiple types of content such as web pages, slideshows, videos, promotional graphics, and more.
4. Multi-touch function
Some commercial displays screen have multi-touch functions. For example, in large supermarkets, shopping malls, hotels, etc., digital signage has multi-touch functions, which can interact with consumers and improve customer experience. Wayfinding displays placed in supermarkets can provide customers with the search content they are looking for and find the store they need to go to.
5. Warranty and Support
Consumer TVs generally only provide a one-year warranty, and on top of that, consumer TVs come with instructions that void the warranty if the display is used for commercial purposes. Commercial digital signage generally provides a three-year warranty and after-sales support.
Summary
Obviously, commercial displays outperform consumer TVs as a digital signage solution, and the opposite is true for home entertainment.
When choosing your signage, make sure that you weigh your options and find the best display for your needs. Need help finding a top-notch commercial display? If you have any questions or would like to discuss options for your business, contact the professionals at Uniview LCD.