Visual content is the cornerstone of digital marketing strategy and brand promotion. Besides social media, there are other ways to create visual content that will appeal to the current customers or clients and attract new ones. The use of LCD advertising display is one of them. The popularity of these screens keeps increasing, so they're gradually becoming an important and practical piece of indoor decorations. In this post, you will learn more about LCD advertising displays and factors to consider when buying this kind of digital signage.
Applications of the indoor LCD displays
The indoor LCD display is more versatile than you think. Applications of this digital signage are numerous, including the uses listed below.
1.Advertising
Probably the most common application of an indoor LCD advertising display is for marketing purposes. These displays have a higher power of attraction than other forms of advertising media. Their power lies in dynamic images that attract the attention of passersby. Nowadays, LCD advertising display has an amazing quality of images and tons of features that help businesses, both big and small, to promote their products and services.
2.Simulating trying on clothes
The LCD advertising display is also a useful addition in boutiques and other fashion stores. Thanks to its ability to display a simulation of trying on clothes, customers can see what fits them. That way, they can make better purchasing decisions. Of course, this also means they will find the technology interesting and be motivated to find something they truly like.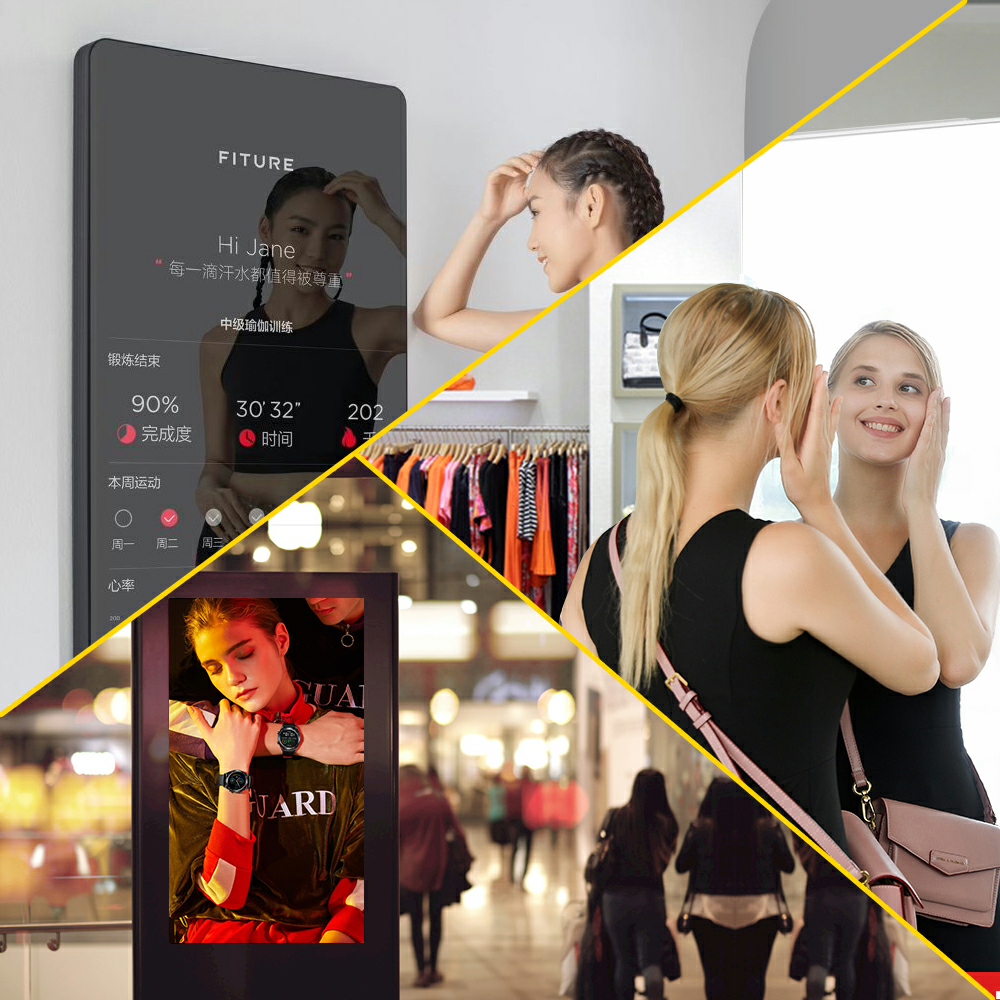 3.Skin health evaluating
The versatility of LCD advertising display also extends to its feature to evaluate skin health. These devices may come with skin moisture analyzers. That way, people can check to see whether their skin is healthy or needs more nourishment. This is particularly important in the era of self-care.
4.Interacting by games
The LCD advertising display is interactive and also displays ready-to-play games. This kind of content is fun, attractive, and gets you more attention from current and potential customers. That's why LCD advertising display is a lot more effective than other marketing tools such as billboards – it all comes down to an interactive approach.
5.Printing
Digital signage like indoor LCD advertising display is a lot more practical than traditional printing because it's easier to modify and edit changes in content if or when necessary. Plus, the display can also perform printing and thereby help businesses save on costs of printing services they'd have to seek elsewhere.
6.Monitoring
Besides promotional and interactive content, LCD advertising display positioned indoor also serves for monitoring purposes. They are particularly useful in high human traffic areas such as shopping malls.
7.Self-services
Thanks to the touchscreen feature, the LCD advertising display also fits perfectly in other types of environments. For example, customers can use the display for self-service, e.g., in restaurants. The interactive nature of the display improves customer engagement, increases brand awareness, and improves productivity.
8. Indoor individual sports
Uniview's LCD display can also be used as a mirror with advertisements playing at the same time. When people approach the LCD advertising display, the playback screen of the LCD display will automatically shrink to a certain position, which is convenient for people to use as a mirror. When a person keeps a certain distance from the LCD advertising display, the screen played by the LCD display will automatically be enlarged to full-screen playback. What's amazing is that you can use this LCD advertising display to learn fitness moves and dance moves by yourself at home. The epidemic is still ongoing, and it is unsafe for people to go out during holidays. LCD advertising displays can help people stay in shape and get more fun at home.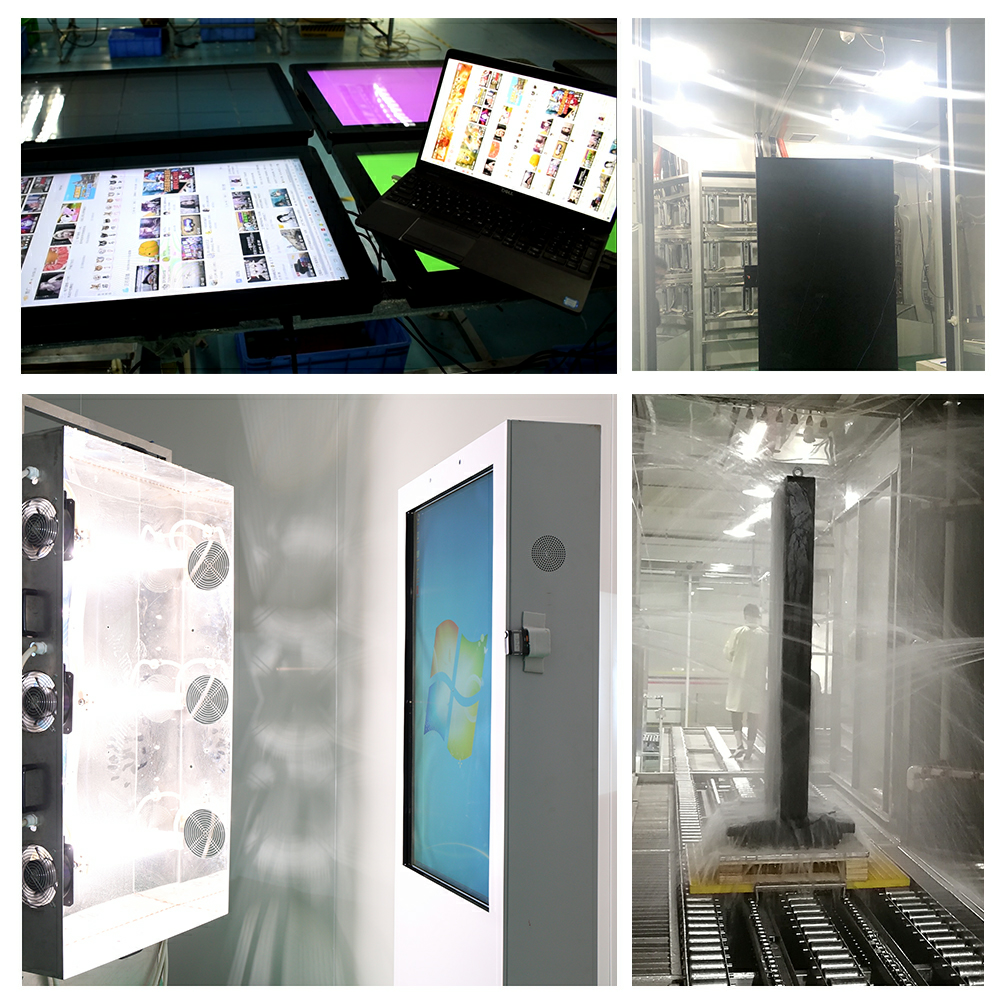 Three factors of choosing an indoor LCD display panel
While there are many manufacturers of an LCD display panel, not all of them will meet or exceed your expectations. To rule out unsuitable displays and always make the right choice, you need to consider the following factors.
1.Appearance
Ideally, the LCD advertising display should be sleek, sophisticated, and pleasing to the eye. After all, this display is going to promote your products or services. A lot of people are going to see it, and for many of them, it's the first interaction with your business. That's why you need to think about a good impression. Always go for a display that looks great and conforms to physics knowledge.
2.Installation
Nobody's got that much time to spend on complicated LCD advertising displays and difficult installation processes. Complex installation costs time and money. That's why the ease of installation is an important factor to consider. Make sure to choose an LCD advertising display that is easy, convenient, and simple to install.
3.Quality of the components
Quality is crucial and goes hand in hand with the abovementioned factors. Ideally, the indoor LCD advertising display should have suitable strength and accurate size to meet your needs. Additionally, material needs to be durable. All these characteristics will allow you to use the portable LCD screen for years and make sure your investment pays off.
Why choose Uniview's KIOSK-DF2020?
When you take the three main factors into account, one indoor LCD advertising display stands out – it's Uniview's KIOSK-DF2020. What makes it the best digital signage of its kind? Let's see below.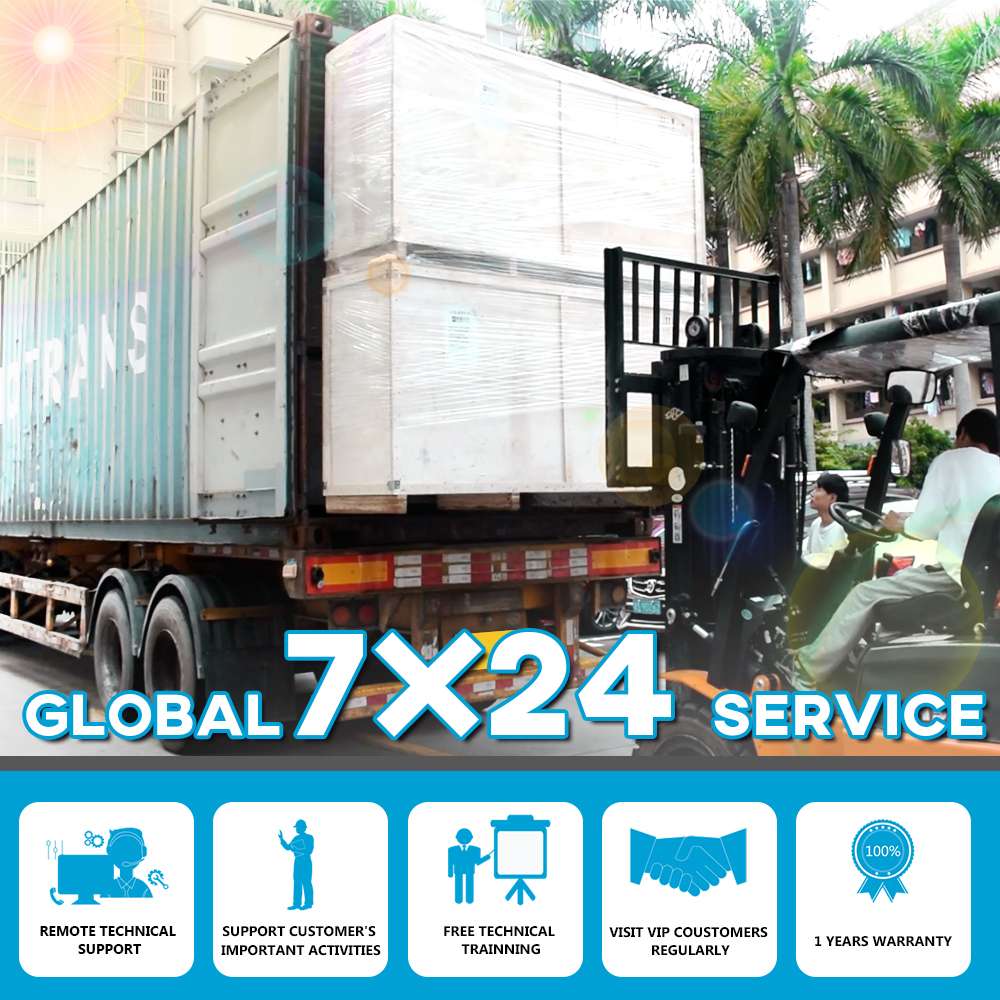 Dual-sides display
The KIOSK-DF2020 is a dual-sided display that is meant to supply the greatest convenience for customers. Businesses have the opportunity to display identical or different images on the two screens. It's also useful to mention the resolution is 1080*1920/2160*3840.
Customization
Floor-standing digital signage KIOSK-DF2020 is easily customizable, thus allowing businesses to get the most from the display they install. When it comes to customization, this floor standing digital signage involves the following:
Multiple touch screen selection
Optional movable screen design
Customized design sketch and size according to customers' needs
Strict quality control standard
Uniview puts a strong emphasis on the quality of their displays. For that reason, the company uses the latest technology to make sure the products meet all the industry's standards and regulations. The KIOSK-DF2020 display conducts ISO19001 and TS16494 standards. At the same time, the brand's quality operation system comes with quality control. Additionally, the standard-setting is carried out from different aspects such as machine, employee, material, environment-friendly, manufacturing methods, and product inspection. To adhere to the strict quality control standard, digital signage auditing is regularly performed by customers and third parties.
Satisfying after-sales services
Getting the LCD advertising display should also come with proper assistance in case it's necessary. Uniview perfectly understands that and puts customer satisfaction as the priority. For that reason, Uniview offers professional solutions and reacts rapidly to updated demand in manufacture and quality control. If you need help or have some questions about the display, you'll be glad to know Uniview's customer service has effective communication and responds to inquiries within 24 hours.
Conclusion
The indoor LCD advertising display has multiple uses and advantages. This kind of digital signage can take your marketing game to a new level. But, make sure to consider the appearance, quality, and ease of installation when buying these displays. If you have more questions about portable LCD screens, you are welcome to contact us.