Why Outdoor LCD Display is Important to Smart City and Bus Stops
The outdoor LCD display is still in the early stages of its adoption across the digital signage industry. By now, there is not a lot of standard information and knowledge around it. You might perceive that the experience with indoor digital signage prompted people to the outdoor digital displays, but there is a massive difference between them. The conditions faced by the outdoor digital signage displays are intense and brutal since they must withstand extreme temperature, direct sunlight, snow, rain, dust, and vandalism. In short, everything is different in the outdoors.
What is an Outdoor LCD Display?
Liquid Crystal Display, also known as the LCD, includes high-level electrical engineering and chemical engineering expertise. The liquid crystal, which is the primary substance in the LCD, possesses both liquid and solid capability.
The molecules present in the liquid crystals get packed in a very uneven arrangement. When the electricity passes through the liquid crystal, molecules instantly expand in an evident and structured pattern and create an interconnected shape. The pixels, which are fundamental building blocks, collectively form the image on the screen.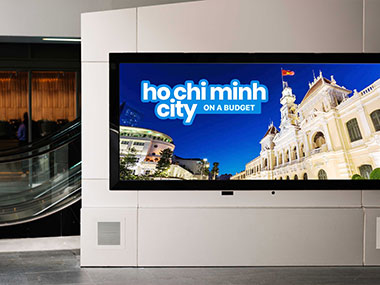 Applications of Outdoor LCD Display in Smart City
Let's look at the applications of outdoor LCD displays in smart cities:
1. Keeping People Safe
The outdoor LCD display is not merely the source of business promotion, but it has vast applications that can benefit people in multiple ways. For example, the trend of smart cities is developing promptly, especially in developed countries.
These outdoor digital signage displays can keep people alert about the weather in hurricane season in smart cities. With these outdoor LCDs, authorities can issue warnings across multiple states.
2. Improving Quality of Life
With time, the old and worn methods for business promotions have gone down to earth. Instead of renting hoarding boards, printing pamphlets, and brochures, visual representation of your brand puts a far better impact on the minds of your audience.
Meanwhile, the concept of smart and intelligent cities completely undermines the idea of billboards and hoarding as a promotional means. Instead, smart cities involve outdoor LCDs that can better present your business. Technically, conventional branding sources are harmful because they cause unnecessary waste and rush in the city. But this is not the case with outdoor LCDs.
Applications of Outdoor LCD Display in Bus Stops
Bus stops are also essential checkpoints where outdoor LCDs can be used with vast applications to accumulate potential audiences.
1. Bus Stop Advertising
Bus stops are crowded areas from where thousands of people pass through daily. There could be hardly any better place for advertising purposes than bus stops since there remain hundreds of people at a time, and your brand recognition becomes quite an easy task. With the help of outdoor LCD display, ads and promotional campaigns could run for your brand and product.
2. Information for People
In advanced bus stops, airports, and subway railway stations, outdoor LCD displays show arrival and departure times for automobiles. The information given using these displays is easy to read from a distance, and passengers can wait for their turn.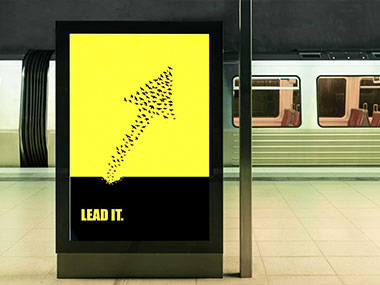 Uniview Outdoor LCD Display
Uniview is a leading company that manufactures quality outdoor LCD displays, perfect for playing against harsh weather and humidity, extreme temperatures, snow, and dust without compromising the quality of results expected.
There are several advantages of our outdoor LCD display, and let us have a look at some of its distinctive benefits:
Our outdoor LCD displays offer a very sound and clear visual impact.
They have much better and enough information capacity on the screen.
The prices are reasonable if compared with market rates, and the quality is unbeatable.
Our outdoor LCD displays offer a much better release time.
We offer full customization options for all our LCD advertising displays.
They can work at an optimum level in any environmental condition.
They have protective tempered glass or light-weight acrylic coating that is anti-reflective, scratch-resistant, and UV-ensured.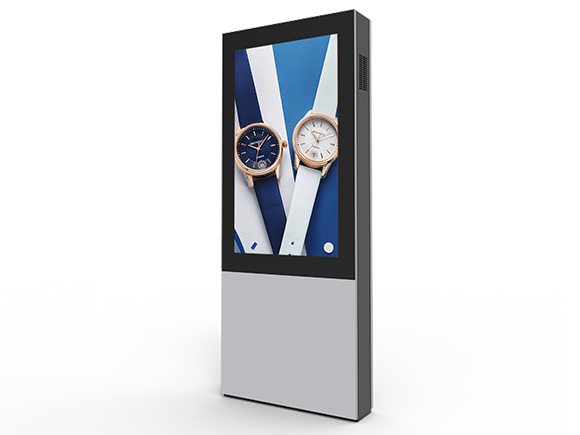 Conclusion
The outdoor LCD display is yet to explore, but its potential has become evident. In 2019, the global market size of outdoor LCD display was $7.42 Billion, which will rise to $11.86 billion by the end of 2027 with a CAGR of 9.20%.
Outdoor digital signage display has become a lucrative industry with enormous options for branding and public service. In view of that, Uniview is there at your service as a leading figure to meet your expectations regarding outdoor LCD display. Contact us if you want to get more information about it.